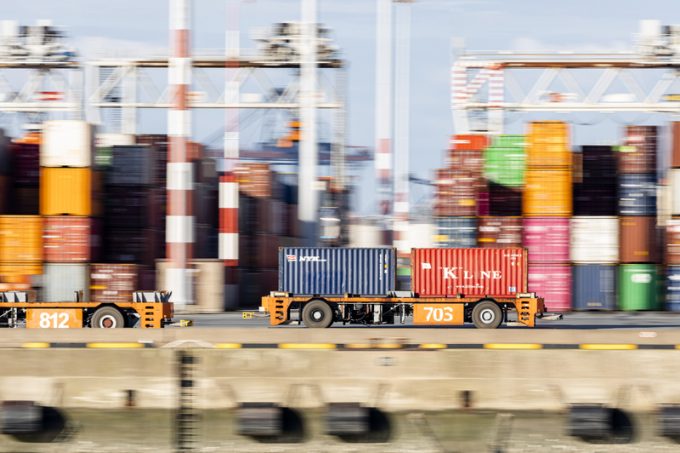 Concern about the widespread application of detention and demurrage charges has led the British International Freight Association to call for governments around the world to adopt the US Federal Maritime Commission's position on the fees.
BIFA said it was joining a call from The International Federation of Freight Forwarders Associations (FIATA) for governments to support the key considerations laid out by the FMC in its Final Rule on Demurrage and Detention, adopted in May following a six-year investigation.
However, the FMC today indicated that with the continuing congestion it is set to deepen its investigation into the country's container supply chains and whether carriers are in violation of its Shipping Act.
"Today, the commission voted unanimously to initiate an investigation specifically into practices at the Nation's three largest ports that seem to be contributing to congestion and unfairness," said FMC commissioner Dan Maffei.
"Some carriers have taken positive steps to work with other groups in the supply chain to develop more fair and efficient practices as the crisis evolved over the past weeks.
"However, there are reports that some carriers are threatening high charges for failure to return empty containers on time, even in cases where congestion has made it difficult or impossible to do so.
"I fear there are too many in the industry who may be ignoring the principles set out in the interpretive rule when it comes to levying detention and demurrage charges. Therefore, I strongly support this expansion of the Fact Finding 29 investigation," he added.
Meanwhile, BIFA said: "Members are being inundated with these fees despite the fact that they are not responsible for the service delays and port congestion that is causing them; and have no control over the congestion and delays."
Director general Robert Keen added: "They should not be penalised by demurrage and detention practices when circumstances are such that they cannot retrieve containers from, or return containers to, marine terminals because, under those circumstances, the charges cannot serve their incentive function."
He said that while variations in D&D charges depended on the country and the port, he argued the FMC's findings would apply globally.
"If the FMC has identified demurrage and detention practices that are likely to be considered as unjust for the US, these practices are also unjust and unreasonable for the rest of the world.
"It is wrong for container shipping lines not to respect the interpretative rule introduced by the FMC that sought to govern conflicts on the issue of demurrage and detention fees.
"Governments must therefore have greater scrutiny over demurrage and detention practices to ensure that they are considerate and reasonable for the good of their own economies."
One UK forwarder told The Loadstar today there were considerable differences with the way shipping lines apply D&D in the country.
"Anything the shipping lines can charge us they will; we are getting charged for D&D when we are not even able to retrieve the boxes from the terminals, and there are differences in when they begin calculating quay rent.
"Some carriers begin quay rent when the vessel arrives in the port; some when the box is unloaded – in the case of the former it can sometimes take three days before a vessel begins unloading, so that leaves you two days before D&D kicks in.
"And even if you do get your box out, it is now taking twice as long to destuff a container at customers' distribution centres because of Covid-compliant working practices," he said.
BIFA said the FMC's interpretive rule "promotes fluidity in freight delivery systems by ensuring that demurrage and detention serve their purpose of incentivising speedy cargo delivery; and also mitigate confusion, reduce and streamline disputes, and enhance competition and innovation in business operations and policies.
"BIFA is urging decision makers to ensure a level playing field for all actors in the supply chain of the reasonableness of demurrage and detention charges.
Last month, FIATA published a tool kit of the FMC's interpretive rule on D&D for forwarders and their national associations. It can be found here.