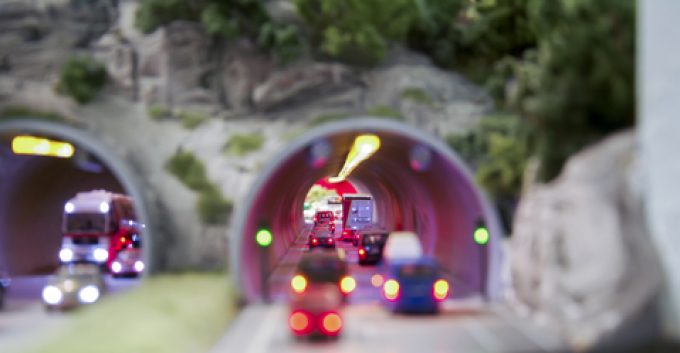 Acute driver shortages in Central Eastern Europe (CEE) are coming to the fore, amid a post-pandemic spike in volumes.
Several sources, including Deutsche Post DHL, told The Loadstar supply chains were struggling to find drivers in and around CEE, with one source suggesting this "blew open" the claim that UK driver shortages could be cured with a "dose of European drivers".
The DHL spokesperson said: "Our supply chain division is seeing additional demand for drivers, especially in the UK but also North America and parts of Europe.
"The major pinch points in Europe are in the Central Eastern European countries because of a return of volumes and the associated year-on-year increase from the 2020 impact of the Covid pandemic."
To address the issue, the spokesperson said DHL was looking into a "longer-term" driver academy, as well as plans aimed at attracting and retaining more drivers.
Although CEE countries appear worst hit, the knock-on effect from the crisis is being felt widely across Europe, with a port of Hamburg spokesperson acknowledging that Germany was experiencing similar issues – but believed solutions lay where others saw problems.
The spokesperson told The Loadstar: "In general, we too in Germany also have a driver crisis, but we have still the possibility of engaging drivers from other East European countries."
However, one haulier challenged the assertion that there was "simply a pool of Eastern European drivers" other countries could dip into when struggling to train and retain their own.
Instead, the haulier said, events in CEE reflected the situation in the UK, namely "an undervalued job was losing its key asset, drivers", and large firms were struggling to recognise their role in this.
"I am actually really pleased this has all come to a head – the big retailers and, by default, the big haulage firms and logistics companies have had it far too easy for far too long when it comes to transport costs," the haulier told The Loadstar.
"There is a global driver shortage because of poor treatment, and it's all becoming apparent. There are exceptions, Amazon, Hermes, Waitrose and Warburton are good payers."
The haulier said the match that "blew open" the lid on the lack of European drivers was lit by an EU law change preventing the weekly 45-hour rest requirement being taken in cabs, and imposing a "return-to-base" rule, requiring drivers to return home every four weeks.
Prior to this, he said, some drivers would accept reduced hourly rates in exchange for unlimited hours, but the new rule meant poor rates and treatment "was no longer worth it".
He added: "No, in the UK, tens of thousands of European drivers did not suddenly go home after Brexit – significant numbers had settled status. What has happened is that big firms were exploiting drivers from Eastern Europe. Some coped with it, as longer hours meant more money, but others started leaving the industry as the culture and pay were not worth it.
"The rule change occurred, now this treatment has been exposed and rates are having to go up to lure them back in. But it's going to take more than that; the shippers and big haulage firms have ignored this issue, so the problem isn't going away any time soon."