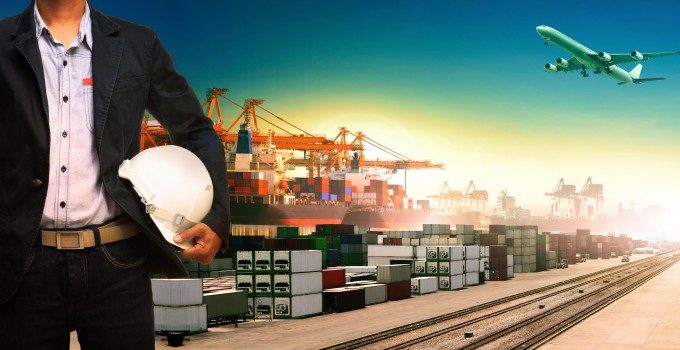 FedEx has put limits on customer volumes, as the west coast ports problem has been "a bigger deal for the peak season than most people thought", according to chairman Fred Smith.
Speaking on an earnings call related to the company's second quarter results, Mr Smith noted that FedEx had seen several changes in demand owing to the port congestion.
"A tremendous amount of inventory was simply not put through the ports in the time frame that the retailers had expected. This in turn has led to a lot of not-in-stocks… a lot of people saw this coming and diverted traffic into the East Coast ports. We received a lot of traffic on the two coasts, which normally we would anticipate getting from distribution centres in the middle of the country.
"So we've had to move power where the customers needed it, but that has slowed down a lot of the retailing activity in late November and early December and led to a lot of not-in-stock. I suspect that you'll see a lot of purchases of gift cards in lieu of merchandise, and in January, you'll see some of that traffic moving in the truckload sector and elsewhere into the retailing brick and mortar system."
FedEx said that November had been slower than anticipated – in direct contrast to the record-breaking month seen by the air cargo industry.
Henry Marier, president and chief executive of FedEx Ground explained: "November volumes were softer than our expectations, but you need to know that this is not at all unusual in this new e-commerce economy. Over the last several peak seasons we have regularly observed situations where volume hasn't always come where we expected it, or come when we expected it, but one thing has been certain: it always comes."
The express operator has been forced to make capacity adjustments and in some cases limit volumes.
Mike Glenn, president and chief executive of FedEx Services said: "This issue has impacted our operations as we made adjustments to capacity in key markets to support our customers facing these ongoing port slowdowns.
"In some situations, the slowdowns have caused unexpected shifts in retail and e-tail customer needs in certain markets and we've put limits on customer volumes in order to ensure we meet our service commitments."
Mr Smith said that traditional retailers have become "very, very good" at selling online – but they had yet to refine the processes which get the goods out of the door. Backlogged orders in November triggered a busy December, and it appeared that retailers' results, when released in January, would show low inventory levels.
"This work-to-rule activity in the ports is the cause of traffic taking a couple of weeks to get through the ports in what should have been two to three, four days – so that's a very big deal in terms of the inventory decisions that were made last spring, in the shipping plans that were put in place last summer."
However, he said that the air freight industry should not expect to pick up much additional business.
"I don't think that all of a sudden this slowdown happened and everything moved by air, because what drives the movement of goods by air more than any other thing is the value per pound, and there may be some closing samples that go air express or move by air.
"But the vast majority of apparel is never going to move by air simply because the price point of the goods won't justify the much higher cost of moving by air. It's only on the margins that surface to air makes sense."
He said a systemic shift to air based on a short-term issue "just won't happen".
However, the decrease in oil prices could have a beneficial impact, and FedEx expected a related rise in demand for higher-yielding products. It noted that it had a time lag on fuel prices, so November surcharges were set at September prices. FedEx's surcharges are not set according to direct changes in the fuel price, but within price bands. Approximately 75% of its jet fuel is purchased based on the index price for the preceding week, with the remainder of the purchases tied to the index for the preceding month, rather than based on daily spot rates.
FedEx, in addition to hoping to see fuel price benefits, said it was also upbeat about the economy.
"The fundamentals of the US economy continue to improve and our expectation is for real GDP growth to average around 3% for the next several quarters," said Mr Glenn. 'Our US GDP forecast is 3.1% for calendar 2015 and we expect industrial production to grow at 3.9% in calendar 2015.
"Global economic growth is expected to broaden with the US leading and emerging markets picking up. We expect global growth of 3% in calendar 2015."