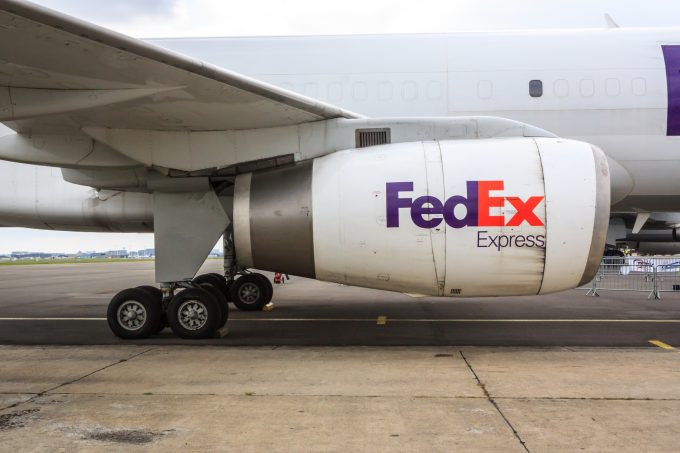 FedEx Express pilots will ballot tomorrow on whether to take strike action over the lack of agreement on a new contract.
The Air Line Pilots Association International (ALPA), which is representing the FedEx pilots, said it had been in discussions with management since May 2021, but claimed the company had "squandered time and opportunity" to make a new proposal.
"Meanwhile, other airline pilot groups have reached agreements with their pilots bringing badly needed post-pandemic stability," added ALPA and the FedEx ALPA master executive council (MEC).
FedEx appears to have made a concession to adjust retirement plans this year, which, according to the MEC, are the first substantive changes to the plans since 1999 – a very different time for the aviation industry.
"We have made progress in many sections of our contract," said MEC chair Capt Chris Norman. However, sticking points remain on contract length and pay, he added.
"Our pilots have significantly contributed to FedEx's success and allowed it to become a logistics powerhouse, and we are tired of management's empty platitudes," he said. "It's time for FedEx management to get serious at the bargaining table and conclude negotiations with an agreement our pilots will support."
Federal mediation between FedEx and its pilots has been under way for some six months, but without success.
The US Railway Labor Act – applicable across most critical transport infrastructure – stipulates that workers cannot legally strike until it is demonstrated to the National Mediation Board that talks have not reached a satisfactory conclusion. After a one-month 'cooling off' period, a strike can take place.
"ALPA and FedEx have been in mediated talks under the Railway Labor Act since October," the pilots' association said.
Pilots are in high demand in the US since the FAA increased minimum required flying hours to 1,500, making the cost of training prohibitive for many. And although pilot pay is high, so is the cost of tuition loans. According to data from PayScale, an average cargo pilot is paid nearly 20% less than a passenger airline pilot.
"This strike authorisation ballot allows our pilots to tell management in no uncertain terms that it is time to invest in us with a contract we have earned and will be proud to ratify," said Capt Norman.
FedEx is not alone in its labour dispute in the US integrator arena. The Teamsters union has issued an ultimatum to its integrator rival UPS ahead of the expiry of its contract in July.
"The Teamsters and UPS have 12 weeks to come to terms, and UPS is not taking this seriously," said Teamsters general secretary-treasurer Fred Zuckerman. "UPS has had four months to bargain in good faith and reach agreement on supplemental issues. They haven't.
"We will be in Washington, ready to reach agreement on all outstanding issues in our supplemental contracts. It's up to UPS to get its act together, show up and do right by its workforce."