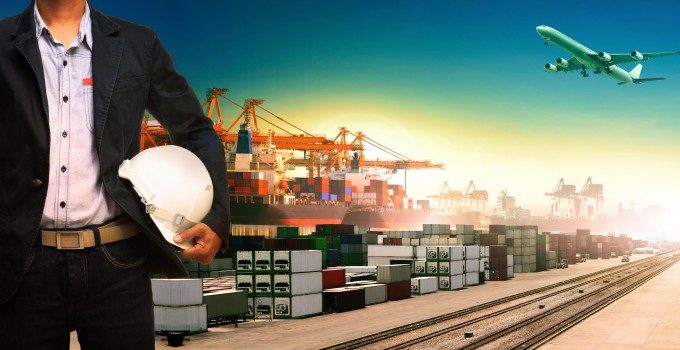 European exporters targeting markets in China and elsewhere in Asia have been warned that the era of cheap container shipping freight rates on the backhaul Asia-Europe leg is likely to come to an end.
Maersk's head of Asia-Europe Network, Lars Mikael Jensen, told delegates at the TOC Container Supply Chain conference in Rotterdam, which opened today, that European exporters should expect to pay a greater share of the overall costs incurred by lines running strings between Asia and Europe.
"I am an advocate in our company that there is no such thing as a backhaul and headhaul on Asia-Europe, they are simply eastbound and westbound," he said.
He explained that imports from Asia to Europe in 2010 were "basically flat" compared to Maersk's forecast for 2014. Over the same period exports out of Europe have increased by 25%.
"Although you will never get the same amount of teus in both directions, the stuff that ships from Europe is, compared to Asia, very heavy, so we fill up the ships on weight capacity much earlier.
"Now, the rates as they are from Europe to Asia are such that you don't deploy ships to carry waste paper – no disrespect, but you just don't. It is the market from Asia to Europe that determines what capacity you deploy.
"However, if you then have a 25% increase in exports out of Europe then there is going to be a crunch. Not because of the teu capacity but because of the weight capacity," he said
He pointed to the eastbound capacity crunch that has occurred in the second quarters of 2011 and this year, when European exporters struggled to find capacity for a two-month period and he predicted that period could be prolonged in coming years.
"If the trade capacity is not growing, then that two month-crunch becomes three months, then four months and even five months.
"I think that over the years to come if you are a European exporter you need to look at the eastbound leg carrying a larger part of the total cost," he said.
He predicted that while there will continue to be some periodical variation in pricing, the rock-bottom rates of previous years will not come back. "Rates will go up and rates will go down but I don't think we'll see a return to waste paper rates for $200 per teu that we saw a couple of years ago – too many exports out of Europe have been financed by too low freight rates.
"Eastbound rates will have to bear a larger part of the cost – a ships comes to Europe and it has to go back. $200 is not covering part of the cost, it needs to be more balanced," he said, and added that bunker costs had increased by $400 per tonne between 2005 and now, while Maersk burns about 1.5 tonnes per box transported from Asia to Europe. "That's an increase of $600 per box – so to get $200 for that in eastbound could not continue," he said.
Clearly, the deployment of eastbound capacity will depend both on the trade volumes coming out of Asia, but also on rate levels on the westbound leg, which Alan Murphy, chief operating officer at industry analyst SeaIntel said had basically financed the low eastbound rates.
He added that the forthcoming general rate increases in the westbound leg, planned to be introduced on 1 July and in most cases at the $1,000 per teu mark, represented a "make or break" watershed for carriers.
"It is currently an untenable situation. The current Shanghai Containerised Freight Index spot rate from Shanghai is $513 per teu to northern Europe – in order for it to hold we need carrier resolve. We only need one to say 'OK, I'll drop the rate by $50', for rates to come tumbling down again."
Josselin Basile, logistics manager at America Chung Nam, said: "My feeling is that it is going to be very difficult for the carriers to get the GRI because they keep putting on capacity but the trade is not growing."
However, Mr Jensen responded: "There's no alternative; there is a resolve amongst carriers and this will go through. Will it stick? For a while. Will it stick completely? Probably not. But we are also getting into the period of the year when there is a little more flow so I am reasonably confident for the third quarter.
"Yes, there are big ships that are coming, but if you look at the overall capacity in the market in the third quarter this year compared to last year it has actually declined. The number of loops employed in the trade has declined – there is around 2% less weekly carrying capacity, and that's what's important, not the size of the ships."