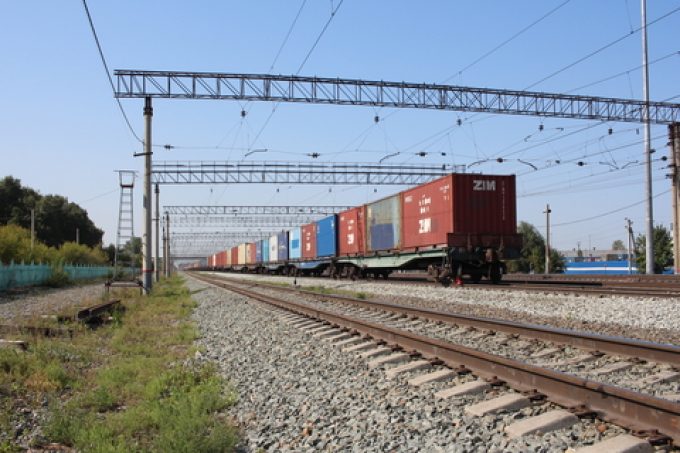 Demand for China-Europe rail freight has plummeted since Russia's invasion of Ukraine, but some European customers are "bypassing sanctions" by using Chinese agents.
According to Chinese state media, Silk Road rail volumes increased in the first quarter to 350,000 teu on 3,630 train trips, up 9% and 7% respectively, year on year.
However, forwarders have experienced a very different reality on the ground; one contact told The Loadstar he estimated rail volumes were down by 80% on pre-war figures.
Jacky Yan, founder and CEO of New Silk Road Intermodal, said demand had "substantially dropped", largely due to the sanctions on Russia, but added: "The lockdowns in Shanghai and other Chinese cities have impacted manufacturing and trucking, which has reduced rail export volumes as well."
The network of China-Europe railway services had been growing rapidly in recent years, in part due to the Covid crisis and associated capacity constraints in air and ocean freight. Last year, rail volumes jumped nearly a third, to 1.46m teu.
Market sentiment post-Russia sanctions, however, is that President Xi's beloved Silk Road could take years to recover, with the bulk of rail volumes already finding their way back to containerships.
Much has been made of the 'middle corridor' as an alternative to the main rail route through Russia and Belarus, but without significant investment in capacity, multimodal options via the Caspian Sea, for example, are likely to prove too slow and too expensive.
"Some volumes have switched to the middle corridor," Mr Yan explained. "But it's a very small proportion, and the route needs time to prove it's workable."
In the meantime, Chinese forwarders seem keen to pick up any remaining rail business they can from European shippers, after most western multinationals exited the Russian freight market shortly after the war began.
Mr Yan said "some European forwarders still providing services", but added that some European consignees were "using Chinese forwarders to bypass the sanctions".
Although, he noted, the sanctions "don't include the use of Russian Railways' assets, they're more for targeting financial instruments".
One Qingdao-based forwarder noted on social media that, while the China-Europe railway was suffering a "crisis of confidence", his company "still gained four new customers within two weeks, from Poland, Lithuania and Hungary".
He added: "The fastest route is 15 days to Poland, 17 days to Germany, or 23 days to other parts of Europe. At present, the freight rate of rail transport is about $9,000 per 40ft high-cube, which is lower than sea freight."