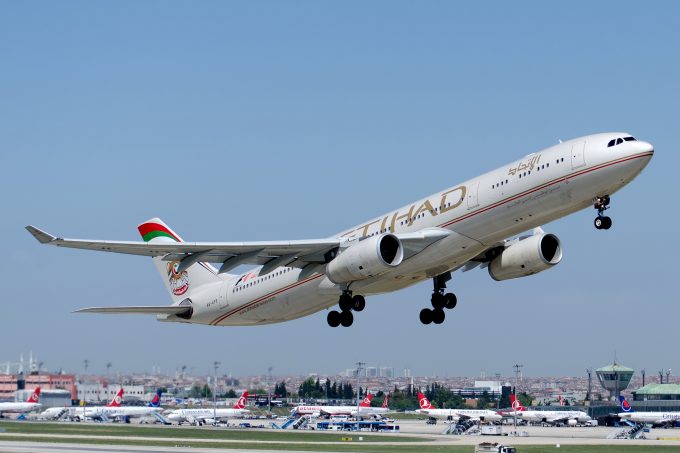 Yesterday's reports that Etihad was considering a stake in Lufthansa have been roundly rebuffed by the carrier's chief executive, James Hogan, according to Bloomberg.
He did, however, suggest the possibility of an expanded cooperation agreement between the carriers.
Asked today if Abu-Dhabi-based Etihad would be buying Lufthansa, Mr Hogan told reporters at a conference in Dublin "no". He said that the carriers were instead discussing the deepening of a code-share deal announced in December.
Following the reports of a possible buy-out, Lufthansa stocks bounced, with their highest jump in almost three months.