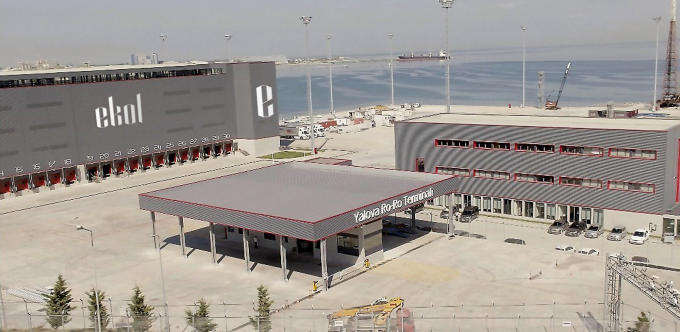 A source of inspiration through innovation for the industry, Ekol has commissioned the Yalova Ro-Ro Terminal.
After two-years of legal process and construction work, the Terminal now helps companies that import/ export to Turkey or use it as a hub for other destination for example Middle East.
It had an initial investment of €40 million. Beginning with an export trip, the Terminal accepted its first vehicles on October  3rd and the first Ro-Ro trip commenced on Wednesday, October  4. Alternative Transport's Ro-Ro vessel, QEZBAN, has already set out for Trieste/Italy. The official Opening Ceremony of Yalova Ro-Ro Terminal will take place in the days ahead.