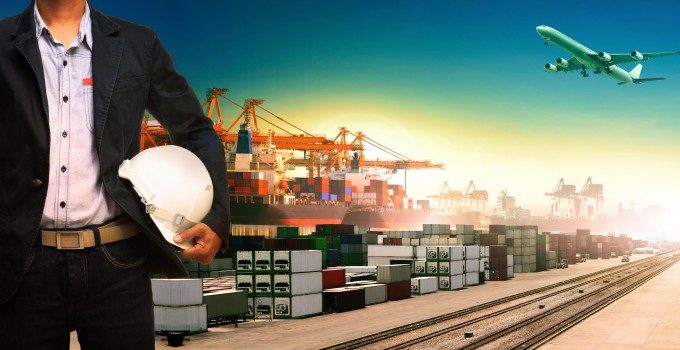 March saw a record number of e-air waybills (e-AWB)s in the airfreight industry as the move towards e-freight finally gains traction.
The month saw more than 200,000 shipments on e-AWBs, creating penetration of 13.4% internationally, while domestically the figure has now reached 46.2%.
In IATA's latest "name and praise" initiative, which announces those companies leading the charge, Emirates did best, closely followed by Cathay and Korean on international lanes. Delta and China Southern topped the domestic charts, while Hellmann saw 11.3% growth. Saudia Cargo, meanwhile, boasted its first e-AWB shipment from Cairo to Jeddah.
In a wide-ranging interview with Airline Cargo Management, to be published next week, outgoing IATA Cargo boss Des Vertannes said he had been disappointed with the uptake of e-freight, but momentum was now underway.
"I would like to have seen slightly better results, such as 50% e-AWBs, for example. But heads of cargo are now saying that we're at the tipping point, or past the point of no return."
This is supported by data, which shows that airlines making up 80% of the potential AWB market coverage have signed the multilateral e-AWB agreement, while 73 forwarders signed up in March, representing about 52% of the potential market.
"The value of adopting and progressing e-commerce is now being realised," said Mr Vertannes. "There are several benefits: it saves paper; it saves manpower; it improves productivity; it improves efficiency; there are also both environmental and financial gains.
"Why wouldn't you do it? Small companies will gain from a couple of those benefits, big ones will gain from all of them."
Jack Johnston, CEO of CHAMP Cargosystems, added in the same issue that smaller forwarders would find it easier to compete with larger ones with the new technology available.
"Change is coming, as more small-to-medium freight forwarders gain access to new cloud-based solutions, allowing them to compete more effectively with the large forwarding groups."
Saudia Cargo started a pilot project from stations in Saudi Arabia and found support from Customs, forwarders and handlers.
"The e-AWB is an invaluable tool which will help us to improve the quality of our services while reducing processing costs," said Nabil Khojah, CEO of Saudia Cargo.
Meanwhile nine carriers operating in Scandinavia, and implementing e-AWBs across the region, plan to harmonise procedures and improve data quality to make their services more attractive to their customers.
"This is a fantastic example of cross-border co-operation and will be of immense benefit to businesses. I am confident that this will motivate other nations and regions as they look to accelerate the adoption of the e-AWB," said Mr Vertannes.
He told ACM smaller companies need not be worried about the cost of investment.
"I don't think it warrants that much investment. There are a sufficient number of providers that have different services available.
"We just need to change the way we behave. People hate behavioural change, but if you watch anyone successful it's because they have consistently innovated and inspired customers and staff. You need good leadership."