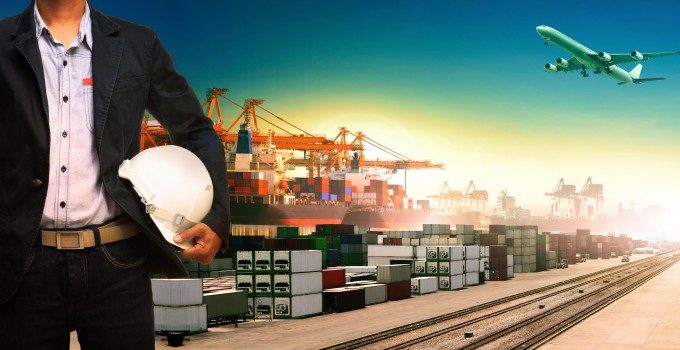 Unless companies fully embrace – and even leapfrog – e-freight technologies, the air cargo industry will fall further behind and lose out, delegates were warned last week at the Freighters and Belly World conference in Budapest.
Guillaume Drucy (pictured), head of e-freight for IATA, pointed to Uber, the new taxi service loved by customers and hated by rivals. A technology rather than a cab company, it connects customers with drivers – but that is only the start of the ambitious company's plan. It has changed its slogan to  "where lifestyle meets logistics" and already moved into, arguably, one of the toughest areas for deliveries, ice cream.
"If we don't [modernise] for ourselves, somebody will do it for us," warned Mr Drucy.
Uber has become famous for triggering protests from traditional cabbies in major cities the world over. The refrain became frequent in Budapest: are you an Uber-style innovator, or an old, traditional taxi? Because it is clear where the future lies.
But along with the Uber example, Mr Drucy noted some persuasive figures from the World Economic Forum. Annual savings of $12bn for shippers and the air transport industry is a figure not to be sniffed at.
The WEF notes that, based on pilot schemes, there is an estimated 60% to 80% increase in cross-border sales by reducing trade barriers – in air freight it estimates a 1% increase in international trade as a consequence of moving from paper to electronic procedures, a significant number.
WEF and IATA research estimates that e-freight cutting a day from transit times would save shippers $4.2bn – $2.8bn from lower inventory stock requirements and $1.4bn from a lower cost of capital. They would also enjoy the 1% increase in trade, adding approximately $5.2bn to their bottom lines.
But it is not just shippers. Carriers would enjoy 40% of $1.7bn in savings, while forwarders would benefit from the remaining 60% – and both would gain from the consequent $1.8bn increase in trade.
However, time is running out. "There is $12bn in unlocked value that can be achieved here," said Michael Steen, CCO of Atlas Air. "In the meantime, the integrators are eating our lunch.
"What is it that we don't get yet? We should have fire in our bellies – on the passenger side it happened really quickly. Are we creating barriers ourselves?"
And while the industry continues to convert, slowly, it must face double the cost.
"We now have the momentum," said James Woodrow, director cargo for Cathay Pacific. "But when we are doing both [paper and paperless systems], it is costing us money."
Peter Baumgartner, head of global airfreight operations for CEVA, noted that other industries, such as banking and air passenger travel had changed markedly. But he added: "There are savings. You save on paper, on process costs. But if you keep a [paper] copy on file, you'll still have costs.
"Shippers tell us that we must be saving money, so want to know where their cut is. So the savings aren't so big."
IATA, which forced through passenger e-tickets, was again questioned as to why it could not force the process through by making it mandatory.
Mr Drucy argued: "We need to make sure that we don't disconnect anyone. We need to make sure that the regulations and technology is in place – and maybe we are nearing that part. E-ticketing was almost the conclusion of decades of modernisation. We are now seeing investment happening and the commitment is there. But I don't see it in our power to mandate this."
While much has been made of the fact that the conversation is currently limited to eAWBs, Mr Drucy noted that other documents were already being switched over too.
He said that the industry was on course to reach the target of 22% eAWBs by the end of this year. According to IATA's e-AWB Buzz, it has now reached 19.4% globally, with acceleration four times higher than it was this time last year. More than 1,300 forwarders have now signed the multilateral e-AWB agreement.