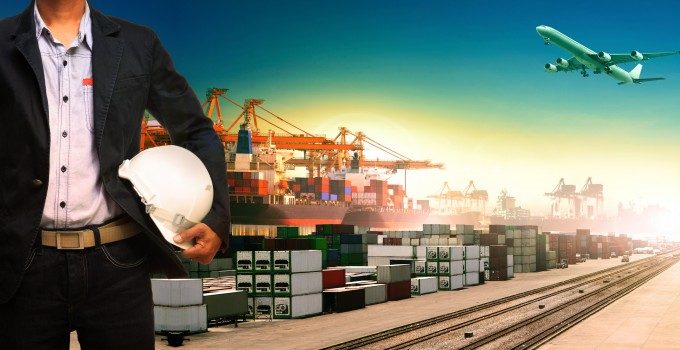 Kale Logistics has hit back at suggestions that it is overcharging for its GMAX airport community portal in Mumbai.
The IT company won a concession to run the portal from MIAL, Mumbai's airport authority, and intends to charge forwarders $4.60 per shipment, an amount which appears to have enraged many users.
"The upgraded GMAX system is one of the most advanced in the logistics industry and is better due to numerous benefits," said Amar More, senior vice president for Kale.
"These are not charges for submitting AWB information to MIAL or airlines, or printing the online gate pass that people are confusing this with."
GMAX allows for EDI between shipper, forwarder, customs broker, carrier, local authorities and chambers of commerce.
"GMAX is a unique initiative which will lay the foundation for the digital era in our air cargo industry," said Mr More. "It is being watched by many across the world. This is a template for complete supply chain integration and e-trade implementation, moving far beyond just e-AWBs."
One systems expert said that the portal certainly appeared to add benefits for its users.
"Undoubtedly having the capacity to trade electronically is a big advantage and it would help those that don't currently have that capacity. Whether $4.60 is a fair charge, though, is hard to say."
He added that he would be concerned over any improvements made to the system, which in the future could perhaps trigger a further charge. And he said: "The other query I'd have is whether there could be a discount for companies which don't want to use all the benefits. I'd say the charge is a tad high for simply an e-AWB."
But Mr More argued: "People may see value in part of the features of GMAX, which is fine. However, you will appreciate the fact that if I have internet and email on my PC, so I don't want to use these features on my smart phone, the price that I have to pay for the phone, which is manufactured for mass consumption, can't reduce just  because I don't need these."
Other parties have argued that they already have EDI capabilities and don't want to invest again. But Mr More explained: "Nobody has to pay twice. GMAX is a voluntary system, so if people feel that their in-house systems have all the EDI capabilities needed they need not use GMAX, therefore the question of payment for two systems does not arise."
GMAX is voluntary – but the other option, say forwarders, is not attractive as it requires manual processes which will lead to delays.
But Mr More added: "I am quite amused that people earlier said that GMAX is a data entry and time consuming system, and now, when they are considering not using it, they feel the process will be slower. Also please note that there are 1,500 trade members on GMAX operating at Mumbai airport today, everyone is at different IT capability levels, but the airport can't customise the system for each member. That is technically not possible. Hence the offering is standard for all."
The plot does appear to get slightly thicker. The Loadstar understands that MIAL takes 70% of the revenue, but users cannot complain to the airport authority, which is not allowed to raise its revenue levels, because the system is outsourced to Kale. Others indicate that Kale has been able to accept the small portion of revenues because it has the opportunity to sell its system to users.
One IT specialist said: "There is gilding the lily, and then there is taking the pee. I feel Kale might just fall into the second camp."
Mr More agreed that typical e-AWB systems cost between $1 and $2. But, he argued: "We are talking about a system here that helps connect [with all stakeholders]. How could they find $4.50 unreasonable, with all other ancillary features as well as the connectivity with these stakeholders?
"We know that we are working on the right things and hence are prepared to face these challenges associated with change management."