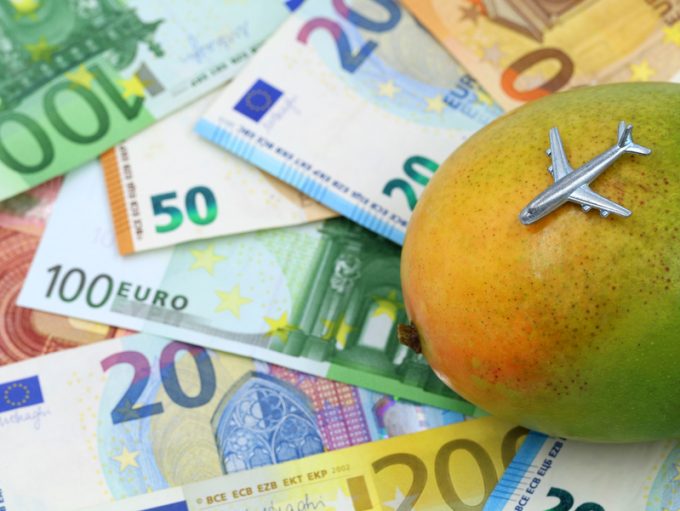 Things just got worse for South Africa's perishables exporters: just as they were gearing up for the stone fruit season, struggling national carrier South African Airways (SAA) grounded its fleet.
The move was not unexpected. The airline, which has only once produced an annual profit since 1994, had filed for creditor protection in December, but the impact of Covid derailed plans for a restructure.
SAA has not operated commercial scheduled flights since March, so its capacity was already severely curtailed, but it did run repatriation flights as well as cargo charters.
But according to one report, the airline will not entertain any more requests for such flights, which leaves exporters with even less lift to get their goods to international markets.
This is yet another blow for perishables exporters, some of which rely heavily on airfreight – virtually all cherry shipments and about 13% of South Africa's total stone fruit shipments are moved by air.
Already the cost of shipping by air has doubled, with increases of up to $3 per kg, and for several types of produce, such as nectarines, this is too high to absorb into the retail price.
In addition, growers in the Cape Town area have had to shoulder the additional cost of trucking their exports to Johannesburg, in the absence of international flights in the wake of the pandemic.
Perishables exporters elsewhere face similar challenges. Australian growers have voiced concern over shortages of international lift for years to come, given the stuttering recovery of international passenger flights. And this has given rise to predictions that a greater portion of their produce will be sold in the domestic market.
The federal government came to the rescue with an international freight assistance programme that has subsidised shipments of an estimated 63,000 tonnes of exports – chiefly seafood, prime meats, dairy products and horticulture (including premium fruits and packaged vegetables).
First introduced in April, it has now been extended until June next year, with an additional A$317.1m (US$226m), with $95m earmarked specifically to address upcoming seasonal demand.
In the US, many growers have shifted to the domestic market to avoid high volatility, limited capacity and extravagant airfreight rates. But for most Latin American producers such a turn is not possible, given the limitations of the domestic markets. Peruvian exporter Intipa Foods turned to ocean shipping, sending sugar snap peas to Japan using a novel technology .
The load of 3,080 cartons travelled in a reefer container with controlled atmosphere technology that reduces oxygen and manages carbon dioxide levels while boosting the nitrogen level to put fresh produce into a state of hibernation. In addition, it conserves humidity in the reefer to prevent water loss.
According to shipper and reefer provider, after it emerged from its 31-day transit (with 24 days at sea), the Japanese clients rated the quality of the cargo as excellent.
However, for South African produce exporters, recent days brought one bright spot: Qatar Airways announced it would resume its flights to Jo'burg, Cape Town and Durban. The belly capacity will be most welcome as growers are expecting a strong crop in the coming weeks.