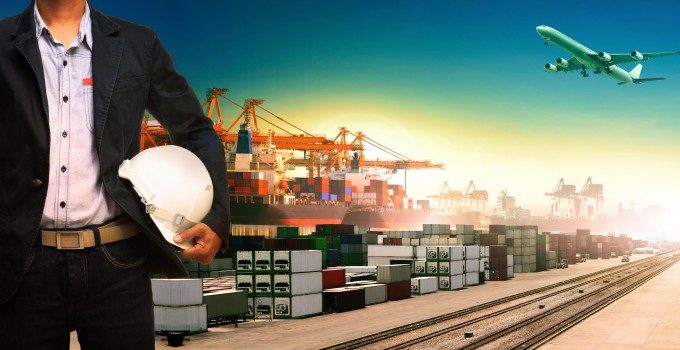 The world's largest inland container port, Duisport, is preparing for new growth by expanding its annual handling capacity by a million teu.
Despite flatlining volumes last year at its two main source ports, Rotterdam and Antwerp, the German hinterland port saw its container throughput grow to 3m teu, up 16% on the number of boxes handled in 2012.
Duisburger Hafen chief executive Erich Staake said: "This impressive growth shows that one can generate growth with integrated transport and logistics concepts, even when there are stagnating handling figures in the seaports."
To boost its terminal capacity to 5m teu by 2015, the Rhine port plans to upgrade its container terminals at Logport l and Logport lll  on the left bank of the river, with the addition of four gantry cranes, to bring the total to 10, and expanding the handling and depot area by 13ha.
Mr Staake added: "We are creating the conditions for further growth. We will have capacities to handle 5m standard containers as early as January 2015."
In Rotterdam, about 40% of imports are carried by freight barges to the European hinterland. At Antwerp, the figure is 35%, but the Belgian port authority aims to raise this to 42% by 2020, thus taking more trucks off of congested roads, especially around the port terminals.
Indeed, this is a win-win for the Benelux ports, as a consumer-driven requirement to find the most environmentally-friendly way of transporting goods encourages shipping lines and distributors to opt for the greener option of barging or rail.
Moreover, today's freight barges – many with a 400teu nominal capacity – can transport more containers in one go in a shorter time than previously, not least because hub ports have upped their game in vastly improving service levels and berth allocation to the barge operating companies.
Furthermore, the barging companies are more professional, with much improved efficiency and transparency in recent years, backed up by state-of-the-art IT and communication systems. Also, in contrast to past their low-key marketing strategies, they are now actively promoting their greener services to carriers, forwarders and shippers.
Meanwhile, NYK's forwarding arm, Yusen Logistics – citing increased demand and the 30m consumers and 300,000 companies within a 150km radius of Duisburg – is adding 26,000sq metres of space to its complex of five warehouses, close to the container terminals at the port.