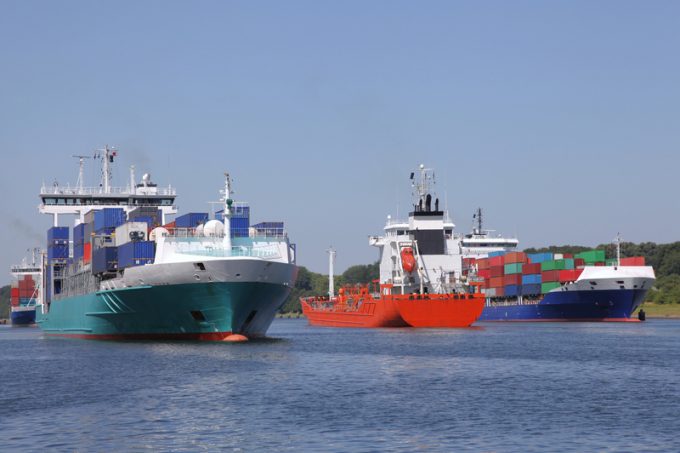 DSV has taken the "extraordinary" step of chartering its own vessels to beat the China-Europe capacity crunch.
Amid one of the worst-ever capacity and equipment shortages in container shipping, the forwarder has chartered three multipurpose vessels for a direct sailing from Shanghai to the Danish port of Aarhus later this month.
A DSV spokesman told The Loadstar: "For now, this is only for one trip with each of the three 700-1,200 teu vessels. It is an offer for multiple customers and includes all regular types of containers and all general kinds of cargo.
"We have connected with our regular suppliers and have been able to secure containers from many different depots/suppliers."
According to Lars Jensen, CEO of SeaIntelligence Consulting, DSV's move is "another indication of the current extreme strength of the Asia-Europe container trade".
He said DSV leasing its own small pool of containers had allowed it to circumvent the "scarcity of vessel space and equipment plaguing the market".
Most vessels on the Asia-Europe tradelane are ultra-large container vessels of 18,000 teu and above, Mr Jensen noted, which provide carriers with low slot costs.
"Hence the deployment of tiny 650 teu vessels is a good indication that freight rates have reached levels where unusual alternatives now become viable," he added. "This might also be an indication that we are approaching a test of the upper limits of the spot rates charged by the carriers."
Indeed, while the lucrative transpacific trade has contributed to the lack of containers for European importers, China-Europe rates have also seen large spikes on the spot market, including a 20% rise on last week's Shanghai Containerized Freight Index (SCFI) to $2,091 per teu.
The actual rate is likely much higher, however, with carriers levying a raft of congestion and peak season surcharges and no-roll premiums. One forwarder said the real rate was "more like $3,500-$4,000".
Nevertheless, Mr Jensen said, it was unlikely other big forwarders would follow DSV's lead in chartering vessels. He told The Loadstar: "Problem number one is the availability of suitable vessels; there is a scarcity and charter rates are increasing sharply. Even worse, it is very difficult now to get hold of empty containers."
And one shipping consultant said: "DSV has obviously calculated that, based on the current inflated spot rates, it makes financial sense. But its back-of-an-envelope calculations probably don't allow for other expenses from running ships and services.
"I doubt it will end well and DSV would do better to leave it to the carriers to take the risk –  although, it might just give the carriers the kick up the backside they need to get their house in order."
DSV's spokesman said the charter costs were "in-line with the very high market we see in December".
He added: "Our decision is not cost-driven as much as it is to secure space and guarantee  shorter transit time to our many customers in dire need, due to the difficult market."
Meanwhile, the forwarder's foray into the charter market is another example of the vertical integration seen throughout the industry this year, most notably with Maerk's push to become an logistics integrator and DP World's acquisition of multiple feeder lines.
However, Mr Jensen said he viewed DSV's charter play as a one-off.
"It is providing an ad hoc service which is commercially feasible due to the highly unusual circumstances in the market right now. It is not a long-term feasible product and, hence, can also not really be seen in a strategic context, such as what Maersk is doing."