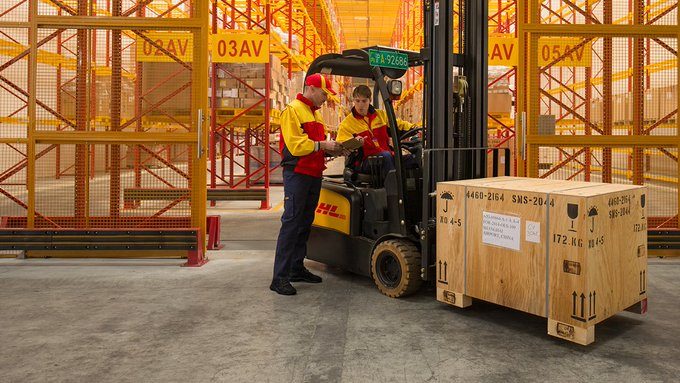 DHL is continuing to squeeze efficiency improvements through the deployment of robotics and digital processes. 
Part of a $300m investment programme, recent innovations included its Neo warehouse floor cleaner and Quick Pick system. 
"We have recorded a 15% efficiency improvement in facilities that have deployed Quick Pick, compared with those using typical RFID (radio frequency) picking," said a spokesman. 
And costing $45,000 per unit, its Neo cleaner can cover a 450,000 sq ft DHL facility in just eight hours.  
Chief executive of DHL Supply Chain North America Scott Surredin told The Loadstar he hoped the cleaner would be deployed across 80% of operations by the end of the year. The return on investment is estimated at three years, he added.  
However, neither Quick Pick and Neo are deployed at the company's Chicago supply chain hub, said the spokesman, who added the company was constantly re-evaluating the roll–out of new systems across its hubs.  
Mr Surredin said DHL needed to make sure new tech was only implemented if it matched the particular needs of facilities. 
"Customers have asked 'there's this new tech, why aren't you using it?' And we have to explain that [in the case of Chicago] it wouldn't reduce costs," he told The Loadstar. 
"This is all part of the $300m investment we made last year that focuses on matching systems and facilities, rather than just having a blanket tech strategy for all facilities." 
Currently, six sites in North America use the Quick Pick system, which is tailored to case- and dense-pick facilities. 
But, said US chief executive David Goldberg, there was still a place for RFID in the DHL family, not least in its Global Forwarding business. 
"We've been using RFID for years and it offers a lot, from delivering the driver to the freight, resulting in no wasted time, to flagging up wrongly consolidated loads.  
"Furthermore, it can show how flows through our hubs work, and this can help us draw up new practices, speed up movements and cut back on bottlenecks."