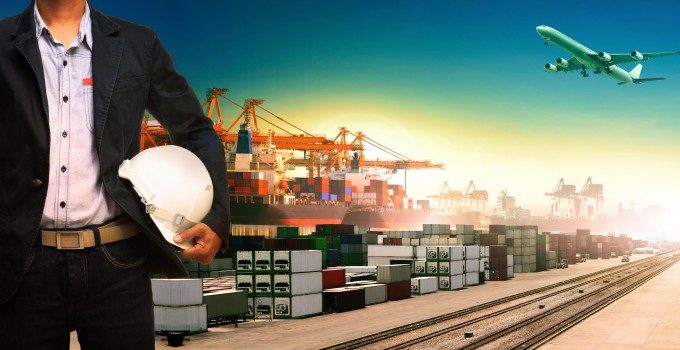 A growing focus on the safety of air cargo appears to be justified after it was revealed that three Shanghai courier firms have had their licences suspended.
Just as IATA was announcing new lithium battery shipping guidelines and appealing for companies to spread the word about dangerous goods, a Juenyao Airlines A320 suffered a forward cargo fire caused by the chemical diethylaminosuphur trifluoride leaking from a package that was listed as containing documents, wire and shoes.
Shentong Express had been hired to deliver the shipment, according to local media. As it had no contract with the airline, it outsourced delivery to Shanghai Bingxin Logistics, which also didn't have a contract with the carrier and further outsourced to a third courier, Shanghai Shenhaijie International Logistic.
The complex chain reveals the challenge in both educating companies and ensuring that dangerous goods are properly treated and labelled. None of the companies in the chain declared that there were dangerous goods in the package.
The incident followed a case in October, when YTO Express, a large Chinese delivery company, lost its licence following the discovery of a shipment of lithuim batteries on a China Southern flight, which, it said, it had been too busy to inspect.
There have been increasing numbers of calls for a tightening of safety on flights, particularly with the rampant growth of e-tailing and package deliveries, often from small shippers with little knowledge of the regulations. For the most part, the industry has focused on lithium batteries, following the tragic UPS crash in Dubai.
Speaking to World Cargo Symposium delegates in Los Angeles last week, IATA cargo chief Des Vertannes said: "Safety is always uppermost in our minds. We have prioritised the lithium battery issue, preparing guidance for shippers so that they are well-informed about when and how lithium batteries can be safely shipped."
Michael Bowen, chairman of the DG track and president of the Bureau of Dangerous Goods, noted at WCS that "bridging the gap between shippers and carriers" was a key issue for the industry. In the past year, concerns about dangerous goods have been voiced by companies across the supply chain, in particular from airlines and ground handlers.
IATA told The Loadstar it was currently "in close discussions with the Civil Aviation Administration of China (CAAC) on the revision to Chinese regulations on the transport of dangerous goods by air.
"It is aimed at strengthening the regulations on transport of dangerous goods to bring into the scope of regulations all parties in the supply chain, including cargo agents/forwarders and shippers."
Lithium batteries, meanwhile, are back in the press as one of a myriad of possibilities concerning the fate of Malaysia Airlines flight MH370.
The first edition of IATA's Lithium Battery Shipping Guidelines (LBSG), launched last week, gives shippers comprehensive guidance on how to safely ship lithium batteries and products containing them, and includes information on packing, marking, labelling and documentation.
IATA said: "Lithium batteries are safe to transport, provided that they are designed, tested, manufactured and packaged in accordance with global transport safety standards.
"Therefore it is essential that shippers comply with the relevant dangerous goods regulations to meet their safety obligations."