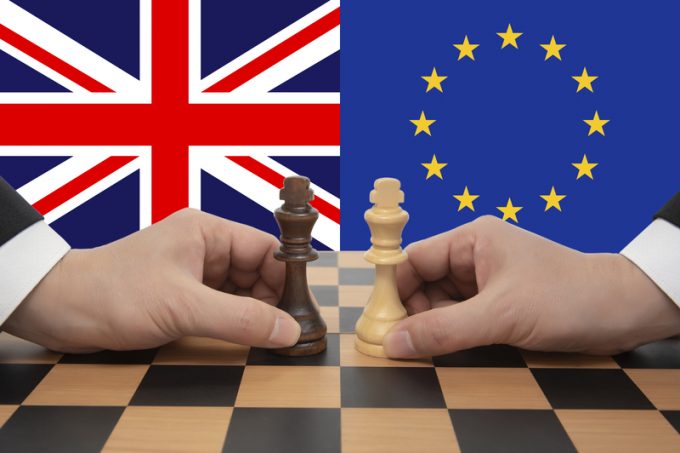 Businesses may be growing increasingly optimistic about a deal being reached in the protracted Brexit negotiations, but the dire supply chain outlook for the first quarter remains.
EU negotiator Michel Barnier reportedly said there had been a breakthrough on one of the main sticking points, regulatory standards, with the UK now open to unilateral measures such as tariffs being applied to counteract systemic divergences that would distort trade and investment.
While welcome news, one source said that either a "deal or no deal", with the UK outside the single market and customs union, time was still needed to prepare supply chains.
The source told The Loadstar: "A deal would mean tariff-free UK-EU trade, which is something most UK ports will welcome as it will minimise the cost increases traders will see with the new documentary and physical interventions next year."
But there has been repeated condemnation of the government's apparent myopia over the fallout that new customs processes will have on the supply chain.
Many have questioned whether the government fully understands the implications of processing EU customs declarations, in particular, on ports, with expectations of significant delays for goods coming by road.
"Ports are working flat out preparing infrastructure. Indeed, government Port Infrastructure Fund awards are being sent to a number of port applicants," said the source. "But if the deal were to somehow pave the way for an arrangement to minimise these new border requirements, that would certainly be helpful to traders."
If Mr Barnier's indications of a breakthrough on regulatory standards bear fruit, fishing rights are believed to be the last major obstacle for negotiators.
Director of policy at Logistics UK Elizabeth de Jong said it was imperative that both sides kept pushing for an agreement that keeps goods flowing, vehicles and planes moving and protects economies on both sides of the Channel.
"The no-deal proposals by the EU do not go far enough, so a deal is needed to provide crucial elements to protect the supply chain," Ms de Jong told The Loadstar. "Deal or no deal, though, companies need to be able to deliver a significant amount of new documentation required for customs and other checks, so we're urging businesses involved in UK-EU supply chains to engage as much as possible with the information available."
In particular, Ms de Jong pointed to the information Logistics UK was making available through its Haulier Handbook, which she said was "now available in many languages".
The time left for achieving any deal, however, remains narrow with both parliaments being required to approve any deal before the hard deadline that comes at the end of the transition period on 31 December.
Nonetheless, the news that talks were to continue likely bolstered the optimism of the 61% of business leaders who told MarketFinance they now believed a deal was likely.
MarketFinance CEO Anil Stocker said: "Business owners have expressed confidence a deal will be done this month and that they will want to get on with business as usual quickly. However, it will be important to get information out to the business community as quickly as possible.
"Given the difficulties businesses already anticipate during the winter period, we need to ensure they have all the means necessary to prepare for a bumpy start to the new year."
However, businesses also said lack of clarity on new border control processes now presented the biggest challenge, with the ensuing delays caused by this coming in second; 46% said they were anticipating delays of up to two weeks in processing goods at borders.
The extent of these delays has resulted in some businesses reportedly deciding to cease trade with the EU until the issues were resolved. Once source told The Loadstar the first quarter of the year would bet difficult, but that problems would ease – deal or no deal – over the course of the second quarter, as business adapted to the new environment.
Dutch forwarding association Fenex's policy advisor for customs affairs, Stefan Verhagen, said regardless of what happened he expected there would "always be lots of trade" between the EU and the UK.
"It is possible that in the first months some companies will see what happens and scale up later, this is why there is a lot of goods already stored in preparation for Brexit," Mr Verhagen told The Loadstar.