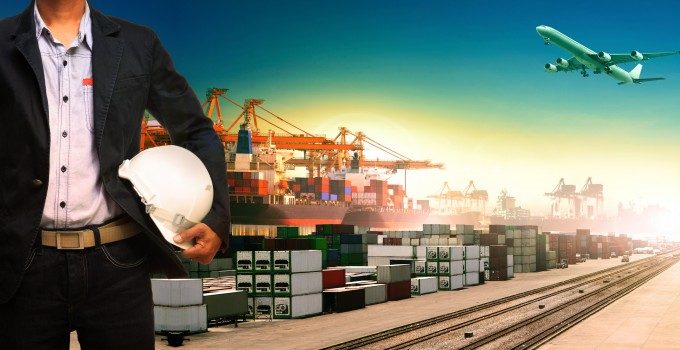 Here's an interesting angle on China's rejection of the P3 network plans.
Hong Kong-based industry consultant, analyst and writer Charles De Trenck wrote in a LinkedIn blog: "I am not saying I don't understand partially how such a "no" decision could have been made by China. In some contexts I could agree or understand. But in context of guidance, of the work done for approval, and in context of the dismal state of container shipping profitability, itself driven further down by over-supply coming from Asia, especially China, the irony is just too cruel."
While shipper groups almost universally applauded China's stance, some observers have questioned whether the effect will actually be a worsening of the freight rate instability that has been such a characteristic of the trades in recent years.
Much of that instability has of course come as a result of slot overcapacity in the main trades, due to the widespread deployment of increasing numbers of ultra-large container vessels (ULCVs), and the formation of new vessel-sharing agreement was never going to alter that fact.
Alphaliner executive partner Tan Hua Joo told The Loadstar: "I expect no change in the level of volatility. With or without P3, the rates are going to be volatile with the supply overhang."
However, Neil Dekker, Drewry Maritime Research's Container Forecast editor, argued that the P3, along with the CKYHE and G6 mega-alliances formed in response to it, could have led to a new era of freight rate stability – particularly on the basket-case Asia-Europe trade.
"It's inevitable that there will be some short-term freight rate volatility as a result of this, as the market takes stock of the ramifications," he said.
"A lot of the P3 plans were formulated around deploying the largest, most cost-effective vessels on the main routes and logic dictates that there will some volatility as a result of the upheaval to these plans – you can't just look at the P3 in isolation, but also the measures its competitors were set to take in response.
"We always viewed the formation of the P3 network as a positive for the industry from a mid-to-long term perspective, because we judged that it would remove a lot of the freight rate volatility in the trade. The original concept of the operational alliance was to formulate a number of services with the biggest ships, and the fact that they can't now do that may well have an impact on freight rates in the short-term."
For example, Mr Dekker added, the rationalisation of the three carriers' separate Asia-Europe services, which would have resulted in a substantial cost savings, will now not take place – just when a large amount of new capacity is scheduled to be delivered. Maersk runs a couple of Asia-Europe services with vessels smaller than 10,000teu size, while MSC's two services on the same trade operate ships of 13-14,000teu, and CMA CGM's FAL1 and FAL 3 have no vessel under the 11,000teu size.
"So it begs the question as to what Maersk is specifically going to do on the Asia-Europe trade to respond to this. The P3 would have allowed it to cascade those vessels off the route – the network was designed on moving ships to routes they are best suited to. Logic dictates that volatility will ensue as a result of this decision," he said.
CMA CGM also contributes one ship to the FAL2 Asia-Europe service run jointly China Shipping and UASC. That vessel was due to come out of the service when the P3 launched, and what now happens to it will give some indication of what Plan B – assuming there is one – looks like.