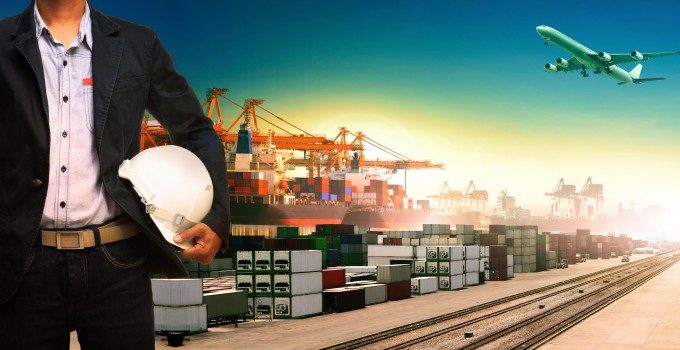 Italy's leading container terminal operator Contship Italia saw its combined throughput grow by nearly 1m teu in 2013 as carriers opted for its dual central Med transhipment hubs of Gioia Tauro and Caligari, and the development of its operation in Morocco continued apace.
Despite fierce competition for transhipment traffic from rivals Malta, Piraeus and Suez Canal Container Terminal, Contship's flagship Gioia Tauro terminal remade some of the ground it has lost since the recession and related Eurozone woes began, and handled more than 3m teu, compared to 2.7m teu last year.
The alternative transhipment hub at Caligari, on Sardinia, also saw double-digit growth as throughput climbed 12.7% from 582,000teu to 656,000teu, largely as a result of the G6's decision midway through the year to use it as the heart of its Asia Suez Express service, and relay US east and Gulf coast cargo through it. G6 member Hapag-Lloyd increased vessel capacity by some 30% over the course of the year on its Med Gulf Express service.
However, the largest growth for Contship was seen outside its Italian portfolio, at the Moroccan transhipment terminal of Eurogate Tangier, where volumes nearly doubled to just over 1m teu.
The company's north Italian gateway ports of La Spezia and Ravenna also saw growth, albeit of more modest rates of 4.1% and 7.8% respectively, mainly as a result of higher export activity, although there had also been slightly higher levels of import containers, the company said.
Despite the improving volumes, Contship president Cecilia Eckelmann-Battistello warned that 2014 would remain a challenging year as the whole container supply chain industry needed higher revenues to provide sufficient returns on investments.
"We are expecting further complex dynamics in the business of our valued clients whose revenues must be restored to sustainable levels in order to safeguard the increasing level of investment. This must be considered as a key objective for the global supply chain, as clearly cost reduction in absolute terms, in network costs [and] port and terminal expenses has its own tipping point.
"Our businesses continue to be under pressure from this expectation, whilst at the same time we are, ourselves, impacted by the cost of investment, energy and labour costs," she said.