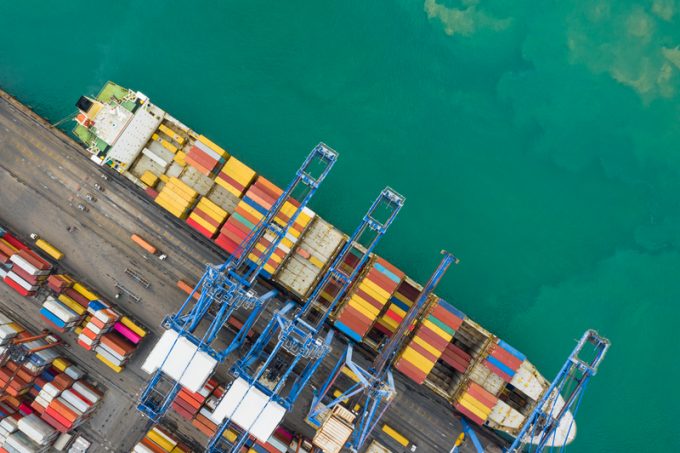 Shipping lines' "cushy liquidity" helped double M&A deal value in the container port sector last year, with more vertical consolidation on the way in 2022.
According to a new report by Ocean Shipping Consultants (OSC), 2021's supply chain fragility meant "most logistics companies with spot rate services yielded a solid financial performance".
The bolstered earnings drove vertical capacity acquisition and triggered an "M&A jostle for supply chain dominance between ports and shipping lines", OSC said.
It added: "Terminal operators and shipping lines acquire vertically to preserve bargaining power over each other. We expect shipping line spending on ports and inland transport companies to gather steam in 2022."
Last year there were 17 deals, with a total disclosed value of $17.4bn, in the container port sector, the report notes, which was more than double the $7.7bn recorded in 2020's 14 deals.
Terminal operator valuations also increased year on year, with the 2020 transaction ebitda rising from 7.6x to 10.6x, to 7.7x to 18.4x.
"As the year came to a close, major shipping lines CMA CGM and MSC made significant moves," OSC explained, noting the former's repurchase of Fenix Marine Services, "a terminal it divested when it built up cash for post-NOL acquisition", as well as MSC's bid for Bolloré Africa Logistics, "purportedly the largest port deal of the year".
The integration worked both ways, however, with terminal operators looking to leverage supply chain consolidation to capture volumes.
"In 2021, the high-profile vertical acquisitions were PSA acquiring integrated logistics provider BDP International and Bolloré buying freight forwarder OVRSEA," OSC said.
Looking ahead, the report forecasts a slight slowdown in port volume growth this year, with Asia remaining the "quintessential continent for port operators seeking growth in their portfolios".
For example, using a selection of 17 ports from around the world, OSC suggests global container throughput of 252.2m teu during the first 11 months of 2021, up 6% year on year, while 2022 port volumes are forecast to grow at 5.4%.
"South Asia is likely to outperform the global average, driven in part by the positive demographics and infrastructure development," it said. "Meanwhile, the Regional Comprehensive Economic Partnership – the world's largest free-trade agreement – that started on 1 January, should bode well for the region's container trade."