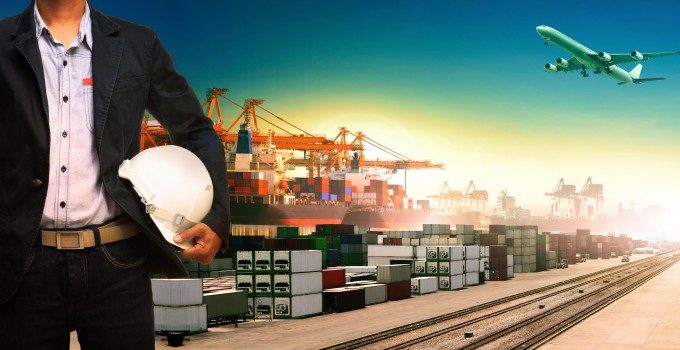 The second panamax containership to undergo innovative "widening" conversion is set to return to the water next month, with predictions that scores of other such vessels could follow.
At last week's Container Trade Europe conference in Hamburg, organised by the JOC, Lutz Weber, chief financial officer of German non-operating shipowner Reederei NSB, said he believed demand for the work could be in the region of 25-30 vessels, "depending on the company".
"The widening concept lifts the economic value of the vessel because it enables it to serve other trades – although, having said that, the widening only makes sense for vessels which have at least more than 10 years left to trade," he said.
As previously reported by The Loadstar, the MSC Geneva, the first vessel to undergo the process, was relaunched at the beginning of July, with its capacity increased by 30%, from 4,800 teu to 6,300 teu. According to vesselsvalue.com data, after the $10m project was complete, the market value of the ship increased from $18m to $35m.
Reederei NSB has two more vessels undergoing similar conversion at China's Huarun Dadong Shipyard, the 4,800 teu MSC Carouge and 4,860 teu Buxhai.
Making vessels wider is likely to be one of the last few opportunities for an entire class of containerships, the panamax, which is expected to disappear from container trades over the next few years once the Panama Canal expansion project is completed. Jan Tiedemann, senior analyst at Alphaliner, said many of the hundreds of panamax vessels currently operating were unlikely to find future employment.
"2010 was the year in which the last panamax vessel was delivered and, as a vessel class, it won't play a major role in the future – although vessel values  might continue at a slight premium over their scrap value if some investors see an asset play with them," he said.
The technical inefficiencies of panamax vessels were also likely to be highlighted by the trend towards "beamier" ships, Mr Weber added.
"Panamax vessels carry a lot of ballast water because they are of very narrow construction, to fit through the present canal, and need extra stability. Wider ships need less ballast water, which means burning less fuel.
"Whether panamax vessels will disappear I'm not sure, there might be some specialist logistics chains that some vessels will continue to serve.
The vessel-widening project was part of a corporate overhaul strategy NSB initiated in response to the KG crisis that swept through the German shipowning and finance communities in the wake of the financial meltdown and subsequent downturn in shipping.
Large numbers of single-ship companies, financed by the KG system, which famously often used pension funds of the country's dentists, fell into administration as demand for container shipping declined by 10% in a single year and vessels were returned by charterers. Unable to find further employment they were sold as distressed assets and the crisis posed an existential threat to Germany's place in container shipping.
"There was a certain view that we [Germany] weren't known for transparency under the KG system, and the only way we could tackle that was by becoming extremely transparent," Mr Weber said, adding that this also meant the company beginning to invest some of its own finds into vessels.
"We are setting up a corporate balance sheet because simply speculating with other people's money is over – you have to have skin in the game," he said.
Reederei NSB also initiated a detailed bunker consumption-monitoring system on its fleet of 65 vessels, which allowed it refute claims by one of its largest customers that it was needlessly burning fuel.
"A couple of years ago, MSC had some doubt about the bunker consumption of vessels it was chartering and sent out invoices to the owners in Hamburg claiming that it was overpaying on bunkers. But because of the monitoring system, we were able to waive these.
"It sounds rather crazy, but while logistics providers have been monitoring fuel consumption for decades on their trucks, for vessels this is a new thing," he said.