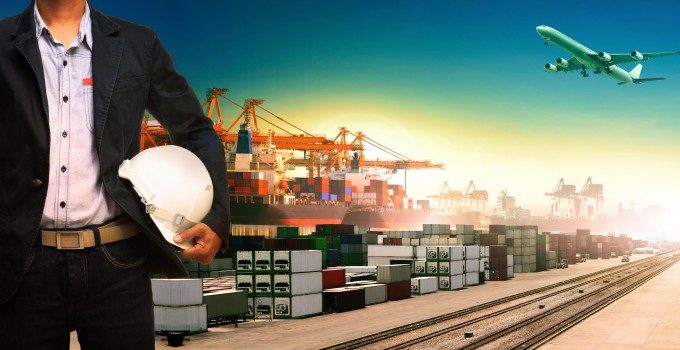 The latest twist in the increasingly bizarre world of container shipping has seen carriers this week put a complete halt on all new bookings on the westbound North Europe-Asia route, until mid-May at the earliest.
First out of the blocks was Maersk, naturally, with a customer advisory claiming that a backlog of eastbound boxes had been building up since Chinese New Year, when carriers suspended a series of sailings out of Asia due to low demand and unfeasibly low freight rates.
Everyone knows what's happened to headhaul Asia-Europe rates since the beginning of March – they have soared, with the SCFI Shanghai-North Europe index at $1,379 per teu.
But little did customers expect to see the weaker backhaul route follow the same dynamics. Yesterday Kuehne + Nagel's seafreight division tweeted, "Europe to Asia very tight: some carriers have a booking stop till mid-April, rates up from as low as $300 to over $1,500."
A source at another forwarder which specialises in European exports to Asia told us: "The carriers aren't honouring their minimum quantity commitments, they are using the spot market to penalise everyone on the trade; not just those on the spot market who drove rates down before."
"Another eastbound GRI of $150 is also expected – this market is being manipulated by the carriers."
Maersk issued a statement to The Loadstar: "Stronger demand eastbound has been experienced in past months and demand has continued to rise despite general rate increases for February, March and April.
"If bookings are not halted, this could negatively impact productivity, further slow carriers' ability to clear the heavy backlog/overflow and impact other trades," it said.
It is not the only line however. K Line and Hanjin are reported to be refusing to take any bookings of waste paper or scrap metal. "They don't want the heavy weight cargo," our source continued. "They just want to get the empties back to Asia to get the high-value westbound cargo.
"We had some market intel that told us this was coming and managed to protect ourselves."
But it appears carriers are moving to counter forwarders' strategies. MSC today announced the introduction of a $300 per teu no show charge on Europe-Asia traffic, citing, "attempts to place 'dummy' bookings, especially related to 'waste' cargoes, are reported".
Maersk said that it was looking at possible solutions in the event of a major supply chain blockage, but had yet to reach a conclusion.
"Shippers are obviously disappointed by the temporary capacity shortage, but it's too early to evaluate the impact on supply chains.
"We are working on all options, including adding extra ports on an inducement basis, reviewing possible extra loader opportunities out of North Europe and other measures to reduce the impact and duration of the booking stop.
"At the moment, terminal density at some ports is nearing yard capacity."
However, there are also reports that a payment of a $600 upgrade fee would secure a booking.
An opportunity for the air freight sector? Perhaps…