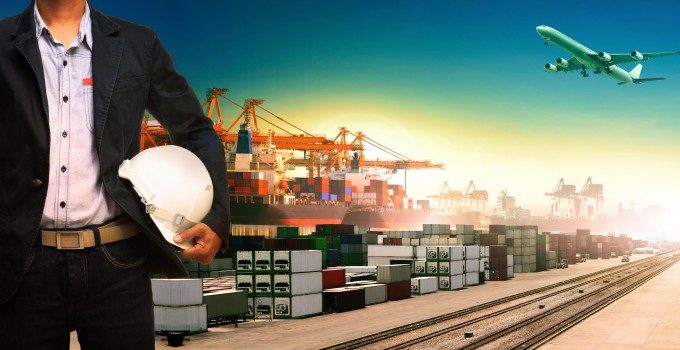 A new sector of logistics is emerging as multinational manufacturers seek to put in place strategies to deal with the increase in risk over the past five years.
If the waves of financial crises that have afflicted the global economy have been just one type of challenge, shippers have also had to deal with a succession of natural disasters – volcanic ash, earthquakes, tsunamis and floods – that have shown just how fragile global supply chains can be.
This is especially true for shippers who produce complex consumer goods, such as cars, whose profitability has been largely based on their ability to cut costs through driving down inventory and developing supply chains that are as lean as possible.
The net impact of these events has been a drastic increase in the use of express logistics, as OEMs rushed to source parts for production lines that were in danger of closing down due to the breakdown in shippers' planned supply chains.
As a result, there has been a gradual shift on the part of OEMs from viewing express providers as a sector that was only engaged on an ad hoc basis dependent on emergencies, to an activity that is now part of the planned logistics budget, according to Neil Williams, group managing director of UL express provider Priority Freight.
"These events have demonstrated to manufacturers that, if previously their budgets for material supply had been factored as cost A and their logistics as cost B, then the spend on expedited services would be represented by cost C; whereas now manufacturers are entering cost C as part of their regular budget calculations. A and B and C are now all combined to make a total cost consideration. This has effectively created a new sector of supply chain provision: what we have come to call Expedited Contingency Logistics, or XCL," he said.
He said that this trend had been underway for about the last five years – since the collapse of Lehman Brothers and the subsequent recession focused boardroom minds on costs – but during the last year this had led to a shift in OEM behaviour and supply chain design.
"Over the past six to twelve months multiple OEMs have come out and publicly tendered for XCL contracts as part of their overall logistics spend, thereby aligning part of their budgetary component to us and companies like us – there is a trend to lock-in expedited freight on a contractual basis, because shippers have realised that the need to use premium freight products is inevitable," he said.
This is particularly the case in the automotive industry, especially where producers have opted to establish bases in lower cost locations – they are increasingly accepting that there is a trade-off between getting these lower costs and having to up the spend on logistics, with the additional proviso of having to budget in a defined XCL expenditure.
While that may appear to be good news for XCL service providers, Mr Williams added that it brings with it problems that regular freight service providers will well recognise. "Because some customers are now giving XCL its own budget, such services are being tendered by procurement departments that are commoditising XCL in the same way as they source materials and that means applying commodity-type pricing.
"This is not an easy thing to do: how does a shipper prescribe a value to something that is largely unpredictable and equally, how do you sensibly bid for something like that?
"Shippers' procurement departments are trying to commoditise our services while we are trying to turn that commodity into a relationship. Unfortunately many prefer the impersonal process of tendering through web-based platforms, which naturally leads to commoditisation.
"Developing this process to its logical conclusion, there is a real danger that customers will not appreciate the true value XCL services deliver, beyond that of transporting an item from A to B as quickly as possible."
But he did admit that there are signs of a demand for XCL services on a 4PL management fee, cost-plus basis; rather than a transport fee-plus-profit margin.
"We know that the largest shippers are moving along that line because they see it as the only way to build a mutually satisfactory relationship with their service providers," he said.
While most OEMs are well aware of the need for visibility in their own supply chains, what XCL providers have a discovered is that they are well-placed to provide OEMs with visibility in the their suppliers' supply chains – which in many respects are just as important.
"Some OEMs are already encouraging their suppliers to use the same XCL provider as themselves to enhance the holistic view of the subsidiary supply chains that contribute to their own. Issues at the tier two or three stage can be identified and feedback provided to the OEM. If a tier one supplier to the OEM has a problem with a tier two supplier that is going to impact the production line of the OEM," Mr Williams said.