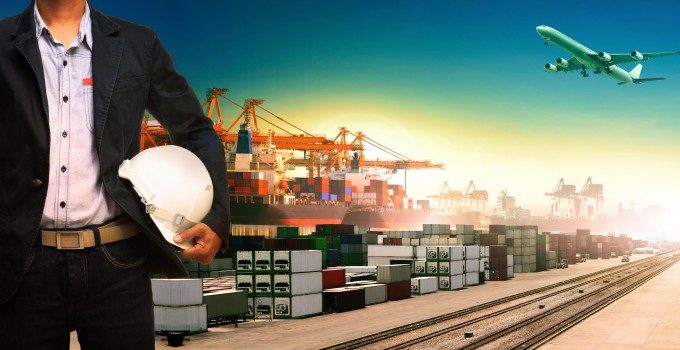 Russian aircraft operators and US carriers are expected to face such a significant drop in military revenues that some could be forced out of the market, as US Department of Defense (DoD) requirements for airlift continue to fall.
According to unpublished DoD figures seen by The Loadstar, Volga Dnepr has already suffered substantially. Last year it gained revenues of $170m from DoD spending – this year that has fallen to about $22m, a drop of 87%. Russia's state-owned civil cargo airline, 224 Flight Unit, which operates 14 Il-76s and four AN-124-100s, has reached revenues of $20m this year from the DoD, while Polet has won about $12m in business.
The DoD only uses foreign carriers when it needs airlift that the Civil Reserve Air Fleet (CRAF) – comprising 29 US commercial carriers – can't supply, and they are usually sub-contracted by CRAF airlines. Payments made to foreign airlines have declined more than 55% since 2008, and CRAF carriers have called for the DoD to reduce the spend further.
One source involved in military flying told The Loadstar: "I am surprised that the figures are so low, year-to-date, compared with last year. There has been a fair bit of demand to move stuff out of Afghanistan, but unlike the freight going in, which was flown from source, the flights are only to the nearest port."
It is not only foreign carriers taking the brunt. According to a June report by the US Government Accountability Office (GAO), DoD officials believe that the spend on commercial airlift will fall 76% from its 2010 peak, when it spent $3bn, and 2015, when it predicts expenditure of less than $700m. Last year the DoD spent $2bn.
As an example, Atlas Air's second-quarter results show that military charters saw a fall in operating revenue of 31.8% year-on-year, or down 25.9% for the six months ended June 30.
"The numbers on the military side are very disappointing," said the source. "There was a big fall off during the summer, as this was seen as the fighting season, but up to now, there is little evidence of a surge. This has been bad not only for AN 124 operators but those US-registered 747s that have been stationed in the UAE to capitalise on the requirement for freight to move on US-flagged aircraft."
Not only is military business for commercial carriers in decline because of the drawdown in Afghanistan, but the DoD is also obliged to use its own aircraft for a certain amount of time to ensure flight crews continue to get experience.
The GAO reports states: "The need for airlift is expected to decline, which will reduce both training opportunities and the business available for CRAF participants. In addition, as airlift needs decrease, DoD may need to fly a higher percentage of its channel missions in order to provide its crews with sufficient training opportunities, which could further decrease its use of CRAF participants. DOD officials told us that they expect peacetime business to fall significantly after fiscal year 2015."
The DoD is attempting to weigh the balance between commercial carriers more fairly, and has cut the commissions that larger carriers gain from passing business onto smaller carriers.
"These commissions are one of the ways in which larger carriers earn revenue from the CRAF programme, since they do not conduct many of the actual airlift missions in peacetime," said the GAO. "However, according to an official at one carrier, these commissions had risen to as high as 9% of the revenue earned from the mission… officials told us that they have capped the value of these commissions at 5% of mission revenue in an attempt to ensure that smaller carriers earn enough profit from performing peacetime airlift missions."
Not only will the lack of military business hit revenues, but it could also add capacity into a commercial market that is not short of supply. By March 2012, according to DoD data, CRAF participants had enrolled 15% more aircraft into the programme than is needed to meet military requirements. In addition, some carriers have become more dependent on military flying following the suspension of a rule that required them to make at least 60% of their revenues from non-DoD business.
Stan Wraight, executive director at consultancy SASI, said: "Many of the US cargo carriers, such as World and Evergreen, depend on this traffic. Some which are over-dependent will not survive. But those carriers dependent on CRAF work are, for the most part, not involved in scheduled cargo. In a lot of cases, the aircraft used are older and less efficient, and therefore could not survive in today's scheduled cargo environment, due to operating economics. That said, it will add to an already saturated market and will not help those airlines dependent on either CRAF or ACMI to survive."
The list of CRAF airlines in April 2013, comprised: ABX Air, Air Transport International, Alaska Airlines, Allegiant Air, American Airlines, Atlas Air, Delta, Evergreen International Airlines, Fedex, Hawaiian Airlines, Jet Blue, Kalitta Air, Lynden Air Cargo, Maimi Air International,  Sun Country Airlines, National Air Cargo, North American Airlines, Northern Air Cargo, Omni Air International, Polar Air Cargo, Sky Lease, Southern Air, Southwest Airlines, Everts Air Cargo, United, UPS, US Airways and World Airways.
Five CRAF carriers have gone bankrupt in the past five years, according to the DoD, while another two have stopped offering military airlift.