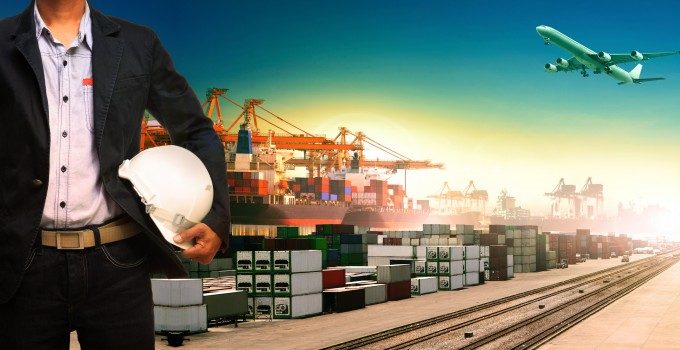 Cargolux, caught between its relatively difficult hubs of Luxembourg and Zhengzhou, is opting for a strategy which incorporates logistics clusters at key destinations.
While its Luxembourg hub is often cited as one of the carrier's biggest weaknesses, speaking at the Transport Logistic event in Munich last week, CEO Dirk Reich said Luxembourg was trying to shore up its logistics credentials through its "Cluster for Logistics" – a group of some 750 companies promoting the country.
"We have not seen that close a co-operation before," he said, adding that the inland container terminal of Luxport had announced it would be investing in new capacity for container and heavylift project cargo handling.
Some 80% of the GDP origins of the EU can be reached within one day from Luxembourg, and government support as well as easy import and export procedures are among the attractions the country is promoting.
"Cargolux has a challenge by being tied to specific points," explained an executive from a rival carrier.
But Mr Reich argued that Cargolux had the best trucking network of any airline in the EU.
"We are doing the same thing now in China, investing in a trucking network. That's a key differentiator of Cargolux," he added.
The carrier has regular road connections to 20 cities in China, and is hoping to capitalise on the e-commerce sector: "Our shareholders are investing in e-commerce capabilities."
From Zhengzhou, Cargolux's Chinese hub, you can reach 790m people within a 1.5 hour flight, argued Mr Reich (pictured third from right). "It's a centre of consumption and economic growth.
"Inland Chinese cities, in order to maintain social harmony, need to be successful. Zhengzhou is now a bustling city. It's a key domestic and cargo hub for China."

Pointing to a group of Chinese shareholders, he said their presence at the Munich event showed how important the dual hub strategy was to all partners. Investment would be used to build infrastructure and attract other industries, he added.
Cargolux has "great co-operation with the authorities in Beijing," he said, citing the carrier's fifth freedom rights to two US destinations. "It shows that Beijing wants to build up Zhengzhou."
There are currently twice the number of exports from China to the US than the other way, but he said return flights were starting to fill up.
Last month, the Luxembourg carrier announced a joint-venture with Oman Air to build a hub in Muscat. Starting with one flight a week between Luxembourg, Muscat and Chennai, the pair are anticipating a daily flight by 2017. Oman Air is also planning flights between China, Muscat and Africa, and hoping to develop Muscat as a consolidation centre and transit hub.
Oman is also trying to position itself on the logistics map: as a gateway and commercial centre for the Persian Gulf region, where it has some geographical benefits over Dubai. The Salalah Free Zone plans investment of $15bn by 2028, with chemicals and materials processing, manufacturing and assembly, logistics and distribution the specific target market areas. It is also building rail connections through the GCC as well as distribution and warehousing facilities.
"We are doing more work with the free zone to be seen as a gateway," Jesse Damsky, chief commercial officer of the Port of Salalah told The Loadstar. "In Oman, the real opportunity is that you don't have to go up to the Gulf, which saves on cost. There are rail and air connections with Cargolux – it's an attractive place to service other Gulf countries."
He pointed to a new air connection with Qatar which had opened up more opportunities. Cheap electricity makes it attractive for manufacturers and exports and imports had seen about a 15% rise year-on-year, he added. But some regulatory work was needed to enable it to achieve its goals, he said.
While all three hubs have some way to go before they become key logistics centres, Cargolux appears to be ticking off the ingredients to being a successful carrier. With a newfound focus on high-yielding commodities, transpacific routes, a modern fleet and an eye on e-commerce, it appears to be making the best of its situation.
Its 2014 results were just in the red, at $3m, despite the 747-400 fleet write-off of $40m.
"Without Cargolux's figures, Europe's carrier growth would have been negative," said Mr Reich. "We are in a constant search of where we can innovate. We are here to stay."