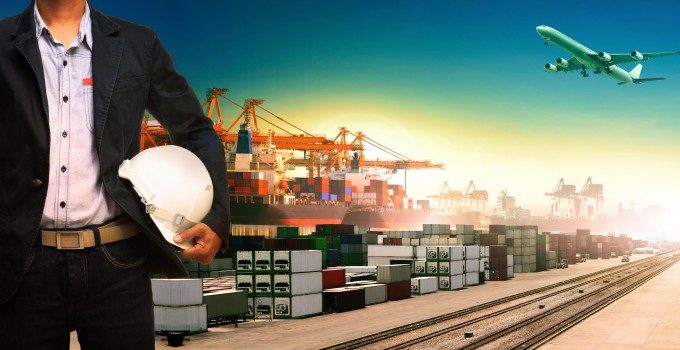 The Croatian hub port of Rijeka is set for a future as a new gateway to the central European heartland, as the redevelopment of its container terminal by Filipino port operator ICTSI nears completion.
However, its success will largely be dependent on its connectivity with its potential hinterland.
Last week saw the port handle its largest vessel when the 8,500teu CMA CGM Cendrillon made its maiden call at the port on the Phoenician Express service, which has recently seen its capacity significantly upgraded, replacing ten 6,000teu vessels with ships in the 7,400-8,500teu range.
The service is jointly operated by CMA CGM and Maersk, with the Danish carrier deploying some of its 7,400-8,000teu K class series which have been cascaded from the Asia-North Europe trade.
The Phoenician Express will be replaced by the Phoex service when the P3 launches later this year and sees Maersk and CMA CGM joined by MSC. Rijeka, along with Koper and Trieste, has been named as a port of call, while Venice will be dropped, as well as relay calls at Jeddah and Beirut.
"By a wide range of intermodal connections, Croatia, Bosnia and Herzegovina, Serbia and Central European countries will benefit from the shorter route and the best transit times," a CMA CGM spokesperson said as the Cendrillon made its call.
The deployment of larger vessels comes as the port's container terminal – run by ICTSI since 2011 when it completed the acquisition of a 51% stake in the terminal from port owner Luka Rijekam renaming it the Adriatic Gate Container Terminal (AGCT) – completed a development project that saw its quay substantially lengthened and handling capacity increased to 450,000teu a year, according to Rijeka port authority executive director Vlado Mezak.
Mr Mezak added that the ability to handle large vessels would be further enhanced later this month.
"Simultaneously, we are working on the installation of a mooring buoy which, together with the existing water depth in excess of 14 metres, will allow the berthing of vessels up to 370 metres long. The buoy will be operational by mid-June."
AGCT chief executive Philip Marsham told The Loadstar: "This year we are hoping to handle in the region of around 160,000teu, which would be about 20% up on last year."
The theory behind the Phoenician Express service is that the Adriatic ports offer an alternative gateway to the burgeoning markets in central and eastern Europe, currently mostly served via the north European gateways of Rotterdam and Hamburg. The latter's main terminal operator, HHLA, has for the past few years been heavily investing in intermodal services in the region through its Czech-based Metrans subsidiary as a way of securing cargo, and already runs block trains between its rail freight hub in Prague and the Slovenian port of Koper, which is located little more than 50km overland from Rijeka and has embarked on a similar gateway strategy.
Key to the success of AGCT will be how it develops and manages its intermodal connections. It is currently redeveloping its intermodal yard, which will take AGCT's overall capacity up to 600,000teu.
Mr Marsham estimated that some 50% of the terminal's traffic "will be leaving Croatia" for the European hinterland.
However, a stumbling block has been the difficulties that national rail freight operator HZ Cargo has found itself in. Traffic on its network fell sharply in the aftermath of the recession – it transported 11m tonnes in 2012, compared with 17m tonnes in 2007 which, combined with the rail liberalisation package, following accession to the EU, represented a huge challenge to the state-owned company, and at the beginning of 2013 it was put up for sale by the government.
But it has not exactly had potential buyers queuing round the block. The Ministry of Maritime Affairs, Transport and Infrastructure did enter detailed negotiations to sell a 75% stake to Romanian private rail operator Grup Feroviar Roman last year. However these ended in January, with the ministry citing "significant deviations arose from the terms given in the binding offer, thus making it impossible for the Croatian negotiating team to continue under these circumstances".
A couple of days later, Sinisa Hajdas Doncic, the Minister of Maritime Affairs, Transport and Infrastructure, held a press conference in which he said: "HZ Cargo is a viable company with good prospects, but only if the restructuring conditions regarding a continued restructuring process are met. Within the given deadlines there are four key preconditions: 1,100 employees have to be dismissed, salaries will be reduced by 20%, everything which does not belong to core business will be sold and expenses for employees and severance payments will be reduced."
However, HZ Cargo's travails appear to present an opportunity for other operators, and although Mr Marsham declined to identify particular companies, he was confident that a regular intermodal block train service would be operational "within the next couple of months".
"Let me put it this way – the key private rail operators in South and Central Europe are planning a new service," he said.