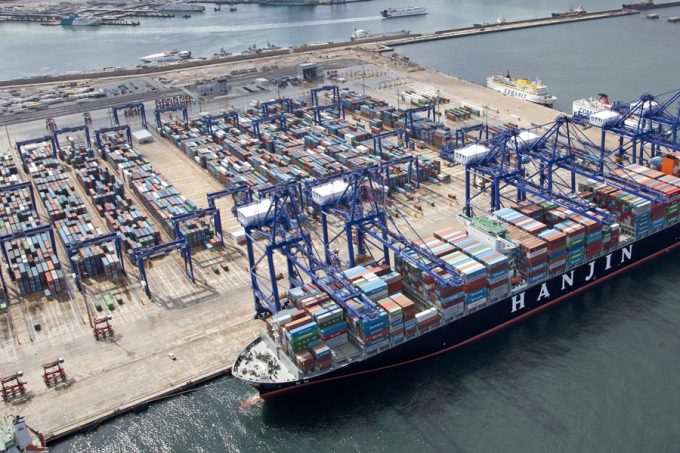 French carrier CMA CGM has cemented its port investment position in the Gibraltar straits after completing its acquisition of 50% of HMM's Total Terminal International Algeciras facility, following approval from the Spanish port authority.
CMA CGM has taken a 25.5% stake in TTIA, with investment fund partner DIF Capital Partners taking 24.5%, leaving HMM with a 50%+ one share stake.
The deal makes CMA CGM the second major carrier, after Maersk, to have a presence in ports on both sides of the Gibraltar straits, and both also operate terminals in the fast-growing Moroccan hub of Tangiers, around 10 miles from Algeciras.
It also paves the way for the French carrier and its Ocean Alliance shipping partners to develop a twin-hub strategy in the region.
Christine Cabau Woehrel, CMA CGM Group executive VP of industrial assets and operations, said: "Our investment in the TTIA terminal in Algeciras is a sign of our confidence in the region's growth potential, and reflects our desire to strengthen our service capabilities in the strait of Gibraltar."
However, CMA CGM's port portfolio is also becoming increasingly complex: of the 48 terminals in which it has an interest, ownership is split between CMA CGM Terminal Link (51% owned by CMA CGM and 49% by China Merchants); and CMA Terminals, which is fully controlled by the carrier and under which the TTIA deal was concluded.
TTIA has a 850-metre berth, capable of accommodating two ULCVs, and an annual handling capacity of 1.7m teu, which represents around 30% of the port's total container capacity. According to the eeSea liner database, throughput at Algeciras last year was 5.1m teu, which was flat on 2019.
In contrast, last year saw Tangiers overtake Algeciras with a throughout of 5.7m teu, compared with its 4.9m teu in 2019.