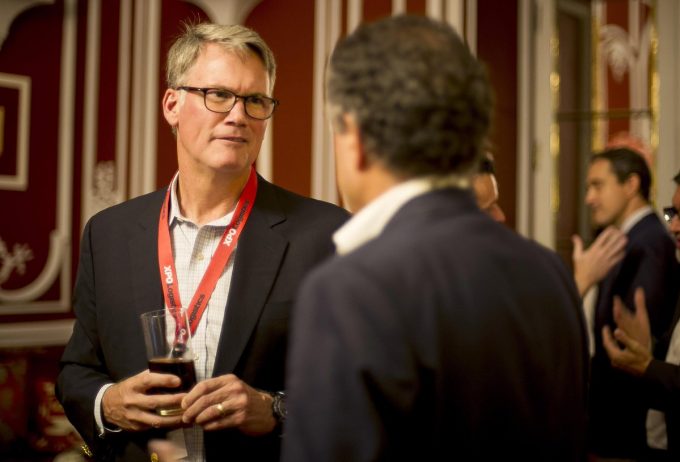 John Hardig (pictured above, left) is to step down as chief financial officer of XPO after more than six years.
The company said Mr Hardig had taken the decision to spend more time with his family.
Chief executive Bradley Jacobs expressed "immense gratitude" for the work Mr Hardig had undertaken, helping the company reach annual revenues of $15bn.
"John's legacy at XPO is one of integrity and accomplishment, and we wish him the very best."
Mr Hardig joined XPO in February 2012 from Stifel Financial, where he'd spent eight years serving as managing director for transportation and logistics investment banking. Prior to that he had worked, with the same remit, for Deutsche Bank.
"My years on the XPO executive team have been the most fulfilling of my career, and I'm particularly proud of the world-class finance organisation we built," said Mr Hardig.
"It was a difficult decision to leave, but now is the right time for me to focus on my family."
He will step down on 15 August, but will remain with the firm in an advisory capacity for a further month.
Senior VP for corporate finance Sarah Glickman will take over Mr Hardig's role while the company recruits a replacement.