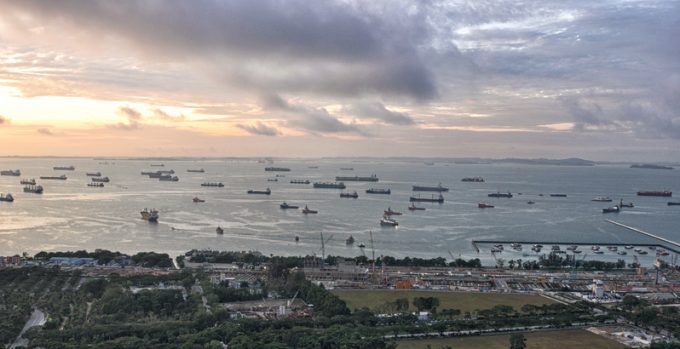 The major ocean carriers, expected to report huge profits for Q4, have "money to burn" and aim to outbid their smaller, less-profitable rivals, to secure the ships they target.
They are expecting the current liner bull market to continue well into the second quarter of next year, based on their recent enquiries into the charter market.
"Not only are the liners prepared to fix long-term at whatever-it-takes-rates on any available tonnage, but we have a number of enquiries now for ships not due to come open until Q2 next year," a broker source told The Loadstar today.
He said competition for the right ships would be "intense", given that the potential new charters would often be competing with the option extensions of existing charterers.
And a carrier contact told The Loadstar recently that many of the internal compliance issues on chartering had been eased in recent months, owing to the industry scramble for tonnage.
"We have pretty much carte blanche on vessel procurement," he said, "there are many fewer hoops to go through on chartering and very few questions now on fuel type or consumption."
For instance, the market for 7,500-11,000 teu ships has been 'sold out' for several weeks, but carriers are keen to recruit these 'handy' vessels to cover gaps in their networks and are willing to wait for them to complete current charters in order to fix, notes Alphaliner.
"Several vessels of 8,000-8,500 teu have already been fixed, with delivery dates in March/April at rates of around $25,000 a day," said the consultant.
Containership owners have seen charter ship indices soar, in keeping with freight rates across the world's tradelanes.
"For the first time in a very long time, charter rates and freight rates have taken a close parallel development in the second half of this year," said Alphaliner.
It noted that this month both the Shanghai Containerised Freight Index (SCFI), measuring spot container rates, and its own Alphaliner Charter Rate Index (ACI), tracking daily hire rates for ships, were nearing 10-year highs.
"Both indices have doubled during the past six months, as an unexpected u-turn in container shipping fortunes has boosted seaborne trade demand," said Alphaliner, ,adding that the container shipping industry was enjoying a "once-in-a-decade moment with spot rates and charter rates growing together at a pace unseen since 2003 – 2004".
Anecdotal reports to The Loadstar this week suggest most ships from China are fully booked until mid-January. Additionally, there is a huge backlog of cargo at Chinese factories awaiting the availability of containers for shipment, which, with the fast-track repositioning of boxes back to Asia by carriers underway, will ensure headhaul ships remain full until the Chinese New Year holiday in February.
There is, however, some doubt creeping into the markets about booking prospects after the holiday, with forwarders telling The Loadstar carriers were "pricing themselves out of the market".
One UK contact said: "We know from our customers that the current rates are unsustainable and, unless they come down considerably, orders for next year will be cancelled."