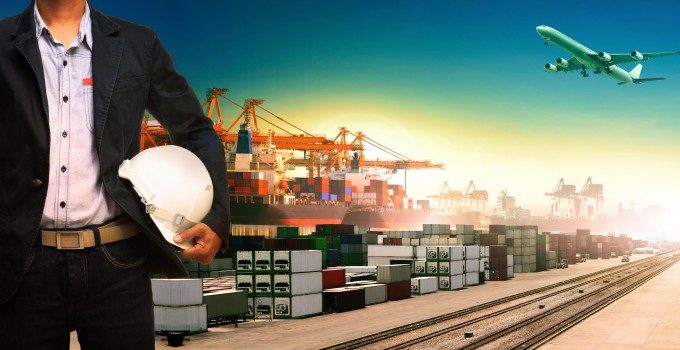 Black Friday and Cyber Monday are important dates for ocean carriers struggling to fill their ships in Asian ports this year – they desperately need consumers to open their wallets and purses during this peak shopping period window so that retailers will have the confidence to restock products they hope will fly off their shelves for Christmas.
Black Friday falls on the Friday after Thanksgiving Day in the US, and has traditionally been regarded as the beginning of the peak season for Christmas shopping. As a result, retailers conjure up a myriad of ploys to kick-start spending – offering huge in-store discounts to suck in shoppers and get them to part with their cash.
The hyped shopping fest has two origins in the US: firstly the holiday traffic jam snarl ups caused by the trek to the mall; but more commonly signifying the point in the year when retailers' tills turn to a profit.
And like many things that happen on the other side of the pond, the term "Black Friday" seems to have caught on in Europe – regardless of the fact that it does not coincide with a holiday – as a key date in retailers' calendars.
Black Friday is followed by Cyber Monday, when online ordering is said to be at a peak, with consumers surfing the web and purchasing gifts to be delivered in time for the holiday period.
Trying to shore up a series of unsuccessful general rate increases (GRIs), which in Hapag-Lloyd's case (as just one example) has amounted to over $6,000 per teu since the beginning of the year, has left carriers on the Asia-Europe trade lane with no option than to use the only tool remaining in their box: skipping sailings, with some 115 blanked so far this year.
Moreover, the latest Asia-Europe GRI seems to be suffering the same fate as the previous attempts of rate restoration. The November 1 $1,000 per teu rate hike eroded by 50% within three weeks of its implementation.  The prospects of the next GRI, in the $750 per teu bracket, scheduled for mid-December are unknown.
The importance to carriers of a strong-demand booking period prior to the Chinese New Year cannot be underestimated – next year it falls earlier than usual, beginning on January 31.
The carriers need to get off to a good start in 2014, because if this year is anything to go by, a bad first quarter can often not be recoverable in the full-year.
Nevertheless, there does seem to be some positive sentiment around, particularly in the Asia-Europe trade, with the latest survey from US-based brokerage and investment bank Stifel Nicolaus showing its Logistics Confidence Index hitting a record high in November.
The logistics research group's index for Asia-Europe, prepared in conjunction with UK-headquartered Transport Intelligence, is based on a survey of international shippers and forwarders.
Its sea freight sentiment index jumped by 3.8 points to 52.4 in November – pointing towards improving economic conditions in Europe as the slow recovery seems finally to have brought the market back on track, and prompting the authors to predict modest growth near-term in the trade.
Success in 2014 for ocean carriers is about confidence, and initially it will begin with consumers opening their wallets on Black Friday and Cyber Monday.