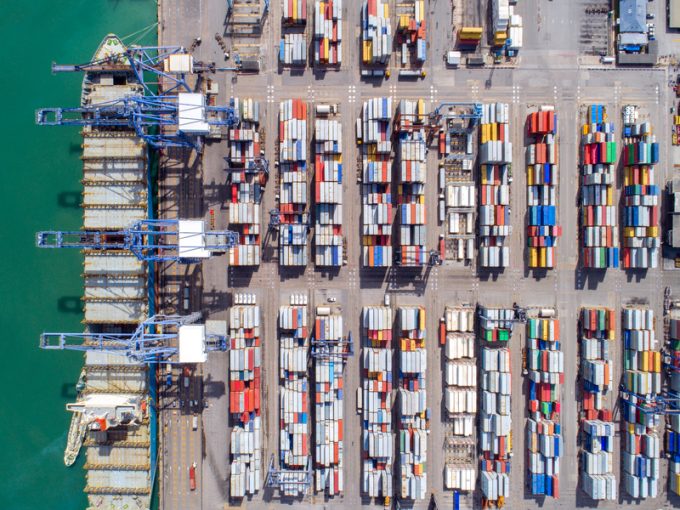 Container spot rates from Asia to Europe remained stable this week and, having withdrawn around a third of headhaul capacity for April, carriers will hope they have done enough to match the collapse in demand.
This week's Shanghai Containerized Freight Index (SCFI) component for North Europe ticked down by 1.8% to $750 per teu, which is 14% higher than the same week of last year.
Then the price of traditional heavy fuel oil (HFO) was around $400 per ton – about 50% higher than today's price of compliant low-sulphur fuel oil (LSFO).
Plummeting fuel costs is expected to trigger the cancellation of carrier low-sulphur surcharges as well as significant reductions in standard bunker surcharges.
This week, CMA CGM announced it was cancelling its low-sulphur surcharge, while Maersk acknowledged that its Environmental Fuel Fee (EFF) would be zero from 1 May.
For Mediterranean ports, the SCFI recorded a 1.9% decline in spot rates to $863 per teu, 21% higher than a year ago.
Martin Holst-Mikkelsen, Flexport's head of ocean freight for Europe, said that due to the unprecedented number of blank sailings, it would mean "fewer sailing options and more transhipments" for customers that still wanted to ship out their containers.
Although vessel load factors for both North Europe and the Mediterranean have held up, in the high 80% levels, this week, Mr Holst-Mikkelsen said the outlook from mid-April was "becoming very uncertain as the level of new purchase orders declines".
Commenting on cargo already en route for Europe, he said there was an increasing risk that "consignees would not take delivery of cargo as planned". This could be that they are unable to deliver it on, due to lockdowns at stores and factories.
"Consignees should actively address their anticipated concerns on storage capacity with their freight provider, so cargo is moving from gateways," said Mr Holst-Mikkelsen.
Indeed, hauliers based at UK container ports have been laying-off or furloughing drivers this week as their work is scrapped indefinitely due to the coronavirus crisis.
Meanwhile, on the transpacific tradelane, good vessel utilisation levels have underpinned spot rates on both west and east coast routes.
For the US east coast, rates recorded by the SCFI edged up slightly, to $2,782 per 40ft, but for the west coast, there was jump of 9.7% on the week, to $1,662 per 40ft.
Freightos chief marketing officer Eytan Buchman said cancelled voyages during the factory shutdown in China had prevented a collapse in rates, but there was now likely to be a "sharp price drop" as demand for freight dissipated.
"The anticipated early peak season in ocean freight is now reversing course as carriers rapidly blank sailings and shippers scramble to cancel orders, even leaving shipments at ports across the globe, or diverting to longer sailings to delay accepting goods," he said.