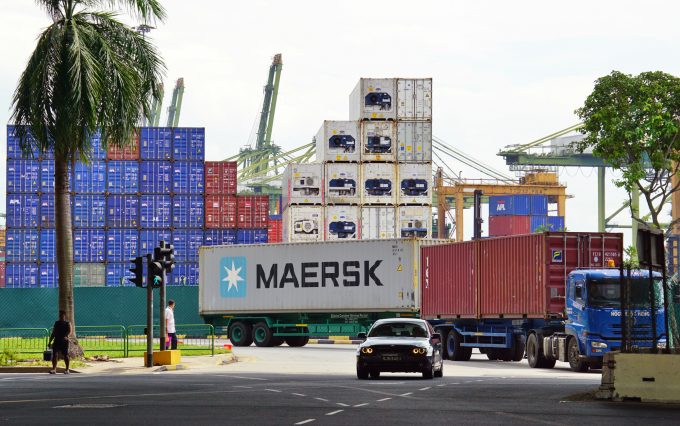 There is evidence that Asia-Europe carriers have called off their market share-driven ocean freight rate war "for now", said maritime consultant Drewry today.
And this has been mirrored on the transpacific tradelane where spot rates have "stabilised" in recent weeks, it added.
One UK-based carrier told The Loadstar last week the 14% week-on-week decline in spot rates on Asia-Europe was "merely a blip" –  headhaul ships were running full and there was no longer any need to cut rates.
However, this was contradicted by spot market forwarders who said carriers were still touting short-term rate reductions to fill unused slots on their vessels to North European ports.
Drewry pointed to the upward trend of spot rates since April across all lanes, which had been boosted by general rate increases underpinned by capacity reductions from carrier alliances.
But, said the consultant, "such was the depth spot rates had fallen to that any talk of recovery [for the carriers] is premature".
Every reporting carrier suffered severe rate decreases in Q1, in the battle for market share that saw market leader Maersk Line conceding a 26% drop in average revenue per teu for a 7% growth in volume, noted the consultant.
Furthermore, it said, weaker carriers such as APL, Hanjin and K Line lost out on both counts: lower volumes carried despite rate reductions conceded.
"The predatory commercial strategies of the first quarter meant rate decreases were more severe than they might otherwise have been," said Drewry. And notwithstanding the fragile recovery in Q2, it still expected average ocean freight rates this year to be lower than in 2015.
This in part is because contract rates have been agreed at significantly lower levels this year on both main trade lanes. Rate discussions have been heavily influenced by the depressed spot market, thus lowering the negotiating start point bar for carriers and shippers.
According to Drewry's Benchmarking Club, ocean freight rates for cargo moving under contract on the major east-west trade routes fell by another 18% between February and May. And, based on confidential data from shippers, Drewry's contract rate index has now declined by a massive 29% year-on-year to May.
This, said the consultant, was the result of the big rate cuts secured by shippers for Asia-Europe contracts at the end of last year and start of 2016, and "considerable reductions" in annual transpacific rates negotiated in May.
Nevertheless, on a note of hope for the container lines, Drewry opined that spot rates "should be more stable through the rest of the year…if carriers have truly ended their rate war".