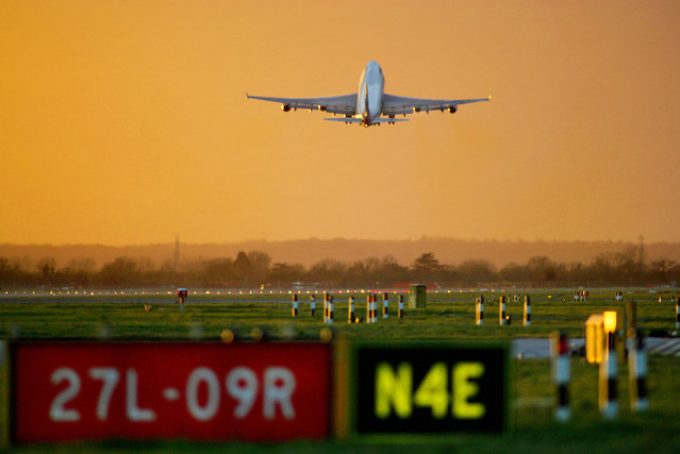 Heathrow has scored a welcome freight goal with the news that AirBridgeCargo is to launch a twice-weekly 747F service connecting the UK hub with its network, via Moscow.
Flights will operate on Thursdays and Saturdays and are expected to bring access to ABC's Asian network.
The news is a boost to Heathrow (LHR), which recently began courting freighter operators. It is thought that another airline is also considering putting a maindeck operation into LHR.
ABC already sells capacity in the UK via Stansted's Cargologicair (CLA) and has a key base in Amsterdam. LHR will be ABC's 14th European destination – in the first nine months of this year, ABC saw volumes ex-Europe grow 22%.
Boosting freight throughput has been one of the cornerstones of Heathrow's strategy to gain a third runway. While there are increasing cargo volumes via airports such as Manchester and Birmingham – the latter currently favoured by several major UK shippers – Heathrow remains the key hub but has been stymied by lack of capacity – or perception thereof. And with sterling expected to remain low following the Brexit decision, the UK is gearing up to increase its now-cheap exports, with Asia a key destination.
ABC parent Volga-Dnepr Group has been working hard to protect itself from cyclicality and economic changes, and has steadily expanded its network both in Asia and North America, with CLA taking on routes to Africa.
In addition, it has identified four key verticals to specialise in: oil and gas; humanitarian and government; energy and heavy machinery; and aerospace. The latter represents a major UK export business. The UK is the world's second biggest defence exporter behind the US, and the sector saw 34% export growth between 2009 and 2013. The UK has a 17% market share of the aerospace business worldwide.
"Introducing a Heathrow service right now is an important step of a for us, while increasing the number of delivery solutions worldwide," explained Robert Van de Weg, head of commercial for the group.
"In the past 12 years, we have come a long way from being a start-up carrier," he told The Loadstar. "After setting up economies of scale, we focused on providing a professional service and being on time and properly organised."
"We are ready to take the next step and have ambitious targets. We are a continually evolving company – we need to keep improving and pushing further to be commercially innovative and become a preferred carrier for customers. We will be relentlessly pursuing that in 2017.
"It's a cyclical business, but we are starting to get more of a grip on that and want to be seen as a specialist to protect ourselves from it."
In other UK news, IAG Cargo has announced two new 777-200 routes from London Gatwick to Fort Lauderdale and Oakland. Starting in March, Fort Lauderdale will operate four times a week, with the Oakland flight thrice-weekly. Combination carriers are increasingly reporting better freight volumes from secondary cities.