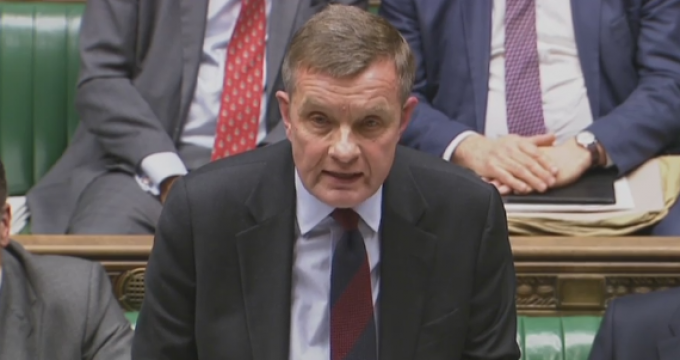 The UK government has promised it is aiming to secure a Brexit deal that works for the UK's transport and logistics sector.
Minister of state of the department for exiting the European Union, David Jones, told delegates at today's Keep Britain Trading conference, organised by the Freight Transport Association (FTA), that his department and the wider government recognise the importance of the FTA and its members.
"We want to carve out a new world role for Britain," said Mr Jones. "We recognise the crucial importance of this industry and have demonstrated that by making the biggest investment in transport in a generation."
This month, chancellor of the exchequer Philip Hammond announced a £61bn investment in transport infrastructure across the UK.
Mr Jones said that while exact details of customs arrangement negotiations must be guarded – "vital not to reveal our hand to soon" – prime minister Theresa May would, "of course", be seeking the greatest possible access to the European Union.
He said: "We have to acknowledge that we cannot expect existing levels of access. But we believe we can achieve a phased process, as it is of no benefit to either party to see us going over a cliff edge.
"That said, we will not be seeking an unending period of transition."
FTA deputy chief executive James Hookham told delegates the country's prosperity had been established on long-term trading partnerships and it was vital for effective, efficient logistics to remain in place.
"Strong international relationships will be vital both inside and outside the EU as a post-Brexit Britain moves forward, and we welcome the minister's commitment to achieving a phased process of implementation," he added.
Addressing direct concerns of FTA members, Mr Jones sought to reassure the industry that nothing was more important than the vital links the UK has with Ireland.
"Trade between the UK and Ireland is worth £43bn a year, and 60% of Irish exports are UK-bound," he said. "So we will certainly be looking to develop a seamless agreement with our Irish neighbours – continuing our long history of co-operation."
But Mr Jones also said Brexit presented the country, and its logistics sector, with a "huge" opportunity to build a "truly global" Britain.
"The opportunities go beyond free trade," he said. "And we are highly encouraged by the dedication of the transport sector – particularly the FTA – in achieving these goals.
"Britain will remain a willing partner, a loyal ally and a close friend with our European partners."