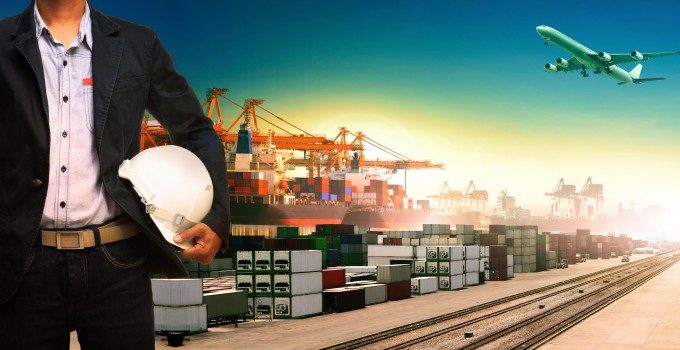 Cargo carriers around the world are currently looking at the same issue: revenue leakage. Increased competition placed an immense strain on profitability for air and ocean cargo carriers, forcing them to look at other ways to reduce business costs.
As a result, technology that can help regain lost revenue is becoming one of the industry's single greatest growth opportunities.
Revenue leaks afflict every stage of the shipment lifecycle – from quoting and contract management to reservations, shipping and billing – and they can severely impact the bottom line. Accenture's experience with cargo carriers worldwide shows that losses of over three percent of total revenue are far from unusual. The prevention of revenue leakage can provide the key to boosting business growth.
The main cause of revenue leakage is a lack of visibility into each corner of the shipping process. The good news is that, with the right technology, these leaks can be effectively controlled. Specialised software solutions are now available to help revenue management and execution by aligning processes around pricing, booking, capacity management and operations.
Modern cargo management software platforms with advanced pricing/rating capabilities can help prevent leakage and optimise profitability. Carriers can use these platforms to reduce inefficiencies and errors across four main areas of the shipment lifecycle:
Quoting and contract management  Even today, an estimated 80% of carriers still use spreadsheets to manage rates and charges. Additional challenges arise from the lack of visibility into market rates and de-centralised control of sales operations. This can lead to quotes being offered with lengthy validity periods that prevent carriers from accepting shipments at more competitive rates. Further revenue leakage can result from bookings being unnecessarily turned down due to a lack of visibility into available space and granted allocations on individual planes. Cargo management software can simplify and accelerate the offer process, while driving centralised accountability, traceability and the consistent application of online, auditable rates.
Reservations  A lack of visibility into route performance can result in revenue leakage through unnecessarily shipping low-yielding freight on in-demand routes or under-utilised allocations. The same lack of visibility and centralised accountability often results in carriers being unable to respond to shipment disruption. Expensive and unnecessary claims and lost capacity are the result. Innovative reservations software solutions can transform booking and inventory management capabilities. By providing visibility into availability on tradelanes, these solutions prevent low-yielding freight from being booked onto valuable space.
Shipping  Accurate insights into weights and volumes at every stage of the shipping process are key to preventing revenue leakage. Where these insights are unavailable, a number of familiar problems arise. Available space on equipment can be blocked when booked weight and volume exceeds actual air waybill (AWB) weight and volume. And expensive offloads are caused when booked weight and volume is less than actual AWB weight and volume. As a single stop for capacity and revenue management, specialised software solutions include an advanced capacity management desktop that provides integrated, real-time insights into capacity and allocation for better control over freight acceptance.
Billing  For many cargo carriers, lack of visibility and centralised control can mean that incorrect weights and volumes are sent to the billing system. Additional revenue leakage arises when there is no means of easily and accurately capturing value-added services for billing purposes, as well as when correct rates are not charged for special products.
Preventing revenue leakage gives cargo carriers an exciting opportunity to boost growth in a challenging marketplace. By taking advantage of the advanced, end-to-end cargo management software platforms that are now available, cargo carriers can take back their operations and look forward to improved workflows – and profits.
Ganesh Vaideeswaran is a managing director and product line lead for Accenture Freight & Logistics Software