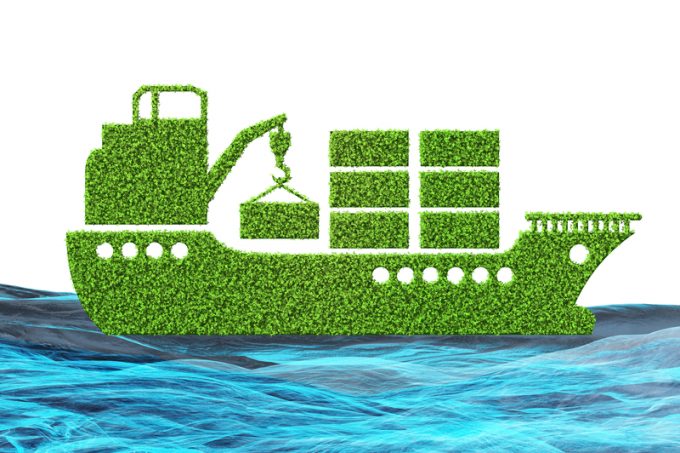 Scrubbers are removing more sulphur from exhaust gas emissions than actually required by the IMO 2020 sulphur cap regulations, according to the Clean Shipping Alliance (CSA) ship operator members.
On 1 January, the limit on sulphur emissions for maritime shipping was cut from 3.5% to 0.5%, but scrubber technology is capable of reducing the level to 0.1%, the maximum allowed for ships transiting designated SECA (sulphur emission control area) regions of the world.
Moreover, the CSA members said, "despite initial installation problems" there had been "little in the way of mechanical breakdown, corrosion or non-compliant operation".
Addressing delegates during the recent CSA 2020 event in London, multipurpose vessel operator Spliethoff's technical director, Arne Hubregtse, said: "We have not had any major problems."
Despite criticism scrubber technology has received from environmental groups, Mr Hubregtse said it remained "the best intermediate solution we have until a zero-emission propulsion solution is found".
On the issue of corrosion prevention, Capt Robert Hughes, COO of Genco Shipping and Trading, said his company had decided to put an extra engineer on board its ships to focus on the scrubber operation.
"We operate in a saltwater environment and things do rust. If you're working on anything in the marine environment it will break down, so you need to have a plan of action in place," he said.
Open-loop scrubbers, using sea water to separate the sulphur content from HFO (heavy fuel oil) for onboard storage and disposal ashore, are the most common type of the thousands of systems installed on ships over the past year.
The water used for cleaning the sulphur is discharged back into the sea, which the CSA claims is perfectly safe for marine ecosystems.
However, more than 80 ports around the world have banned the use of scrubbers in their territorial waters, and ships must switch to run their engines on LSFO (low-sulphur fuel oil) when entering their jurisdiction.
Moreover, anti-scrubber campaigners, including the Brussels-based NGO, Transport & Environment, (T&E) have lobbied shipping regulators at the IMO to ban their use entirely.
A report to the United Nations agency suggested the use of scrubbers was a potential risk to the food chain from the PAHs (polycyclic aromatic hydrocarbons) being pumped into the sea as wash water.
At a meeting of the IMO sub-committee on pollution prevention and response in London last month, the working group finalised its guidelines for the installation and testing of scrubber systems, covering "continuous monitoring requirements and discharge water quality", including a maximum PAH concentration.
The guidelines note that "discharge water quality criteria should be reviewed in the future as more data becomes available".