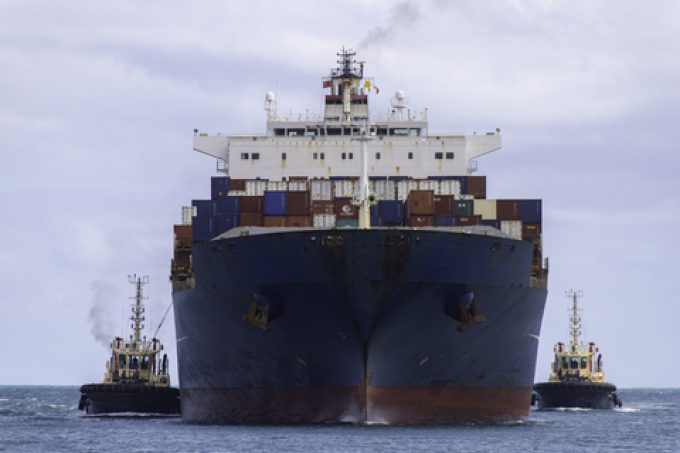 Just 10 days after a tentative peace broke out on the Australian waterfront, a new round of protected industrial action against tug boat operator Svitzer is expected to disrupt supply chains once more.
Represented by the Australian Maritime Officers Union (AMOU), tug masters employed by Maersk-owned Svitzer have today begun a series of 48-hour work stoppages at Sydney, Brisbane and Fremantle, until 5 March.
Much like the lengthy dispute between the Maritime Union of Australia (MUA) and Patrick Terminals – which was finally put to bed on 7 February – Svitzer has been negotiating a new enterprise agreement with both AMOU and MUA since 2019.
MUA previously undertook work stoppages against Svitzer last July, claiming the company had "introduced 30 claims that would slash the rights, conditions, and job security of their Australian workforce".
In January, Svitzer applied to the Fair Work Commission (FWC) to have the existing agreement terminated, claiming it "enabled restrictive work practices and interference in managerial and operational decision-making".
The renewed waterfront dispute comes at a troubling time for Australian container supply chains, already overstretched by surging demand and Covid-related worker shortages.
Neil Chambers, director of the Container Transport Alliance Australia (CTAA), said: "As a result of these strike actions, berthing delays in the impacted ports will deteriorate even further from the current delays, caused by significant vessel off-window arrivals, vessel bunching, Covid-related labour absenteeism in container terminals, and other factors.
"Container terminals are already informing landside stakeholders of changes to scheduled vessel arrivals impacting on projected import container availability dates, and export timeframes."
Furthermore, he noted, while Melbourne has not been directly targeted, it may still feel some impact from the stoppages at neighbouring ports.
Mr Chambers explained: "Some shipping lines have also notified vessel port rotations to try to avoid the worst of the berthing delays.
"The rotation of some vessels to Melbourne, ahead of Sydney or Brisbane, will add further berthing pressures at the port, and also contribute further to Melbourne's very congested landside container logistics chain."
Indeed, Mr Chambers said the port was already suffering from overcapacity at container yards, staff shortages, longer dwell times, road works and "strains in managing empty container de-hires".
Given the apparent threat of the strikes to supply chains, Mr Chambers reiterated the CTAA's call to reform the workplace bargaining process.
"In circumstances where industrial bargaining disputes arise in defined critical industry sectors, including container shipping and logistics, there should be clearer pathways to arbitration outcomes by the FWC, and stronger powers to suspend or terminate industrial actions if supply chain continuity is significantly threatened," he said.
Meanwhile, shippers may well speculate what impact any further disruptions could have on already sky-high freight rates. For example, the latest rate to Melbourne on the Shanghai Container Freight Index is $4,602 – up 93% year-on-year.