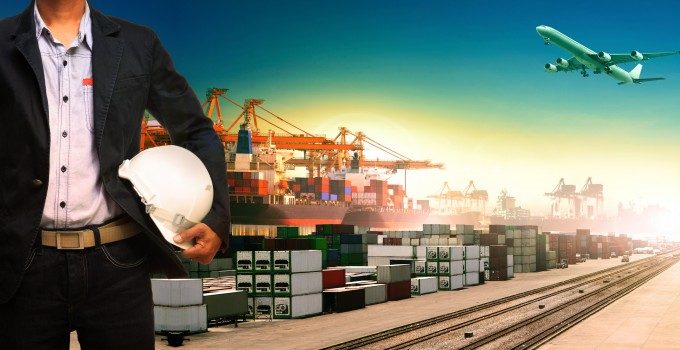 AstraZeneca (AZ) has said it will be using ocean freight for 70% of its international shipments within the next 12-18 months.
Julian Wann, global category manager, freight and logistics for the drug manufacturer, told the Air Cargo News Life Sciences & Pharmaceuticals Conference in London there was "still a huge number of excursions" where products go outside the required parameters during transportation.
In the first 10 months of this year, AZ moved 21m kg of product, equivalent to its full-year total for 2014.
Air freight is still the company's major mode, accounting for 52% of traffic by volume. However, air freight was responsible for 25,441 excursions so far this year, compared with 1,684 arising from ocean freight. Some 56% of these excursions were temperature-related.
Mr Wann accepted that air freight generated a disproportionate number of alerts because unit sizes were smaller and there were more monitors relative to shipment weight.
But he said the sea freight environment was "more controlled", with most incidents occurring when there was delay offloading trucks at the port of origin, and AZ did not generally suffer product loss in those cases.
The company classifies 12% of excursions this year to date as "alarms" requiring detailed investigation, with a modal breakdown of 6,873 air freight, 625 road transport and 283 ocean freight.
Speaking at last year's inaugural Life Sciences & Pharmaceuticals event, Mr Wann accused the air cargo industry of failing to understand the industry's needs. Aiming to strike a more conciliatory note this time, he said: "We will always have an air freight requirement. We need it.
"But our aim is to get to 70% ocean. We used to have to write a business case to justify migrating to sea – now we have to do this to keep [moving] by air."
AZ operates on around 765 transport lanes. Where air freight is necessary, Mr Wann said the company liked to have two or three airlines to choose from, but may apply summer embargoes in certain cases as part of its normal risk assessment.
A new tracking tool, Elementum, is being piloted on certain tradelanes to give end-to-end shipment visibility and measure temperatures in transit. This will be rolled out across all production sites and routes next year.
Mr Wann deliberately made no reference to base transport cost in his presentation. It was the time and cost involved in investigating and rectifying errors that AZ sought to eliminate, he explained.
"Our focus is on reducing temperature excursions, eradicating product loss, achieving regulatory compliance and ensuring freight in transit by air is securer and fit for purpose," he said.
"We have set challenging targets for our forwarders, but the fault [when things go wrong] is not all with them or the carrier – a lot of the time it's us."
Dirk de Rooij, commercial director at analyst Seabury, told the conference that air freight had lost significant market share over recent years in lower- and medium-priced pharmaceuticals.
Air's share of high-end products, such as vaccines valued at more than $150 per kg, was still more than 80%, but even in this sector, airlines had seen a 17% loss of share since the turn of the millennium, equating to around 2,500 tonnes of product per year, he said.
Mr de Rooij said air carriers' pharma traffic had shrunk by 0.9% in volume terms over the first nine months of 2015.
However, Glyn Hughes, global head of cargo at IATA, said this contradicted the association's own evidence. Carriers attending the conference reported rapid growth this year, especially in temperature-controlled pharmaceuticals and medical devices.