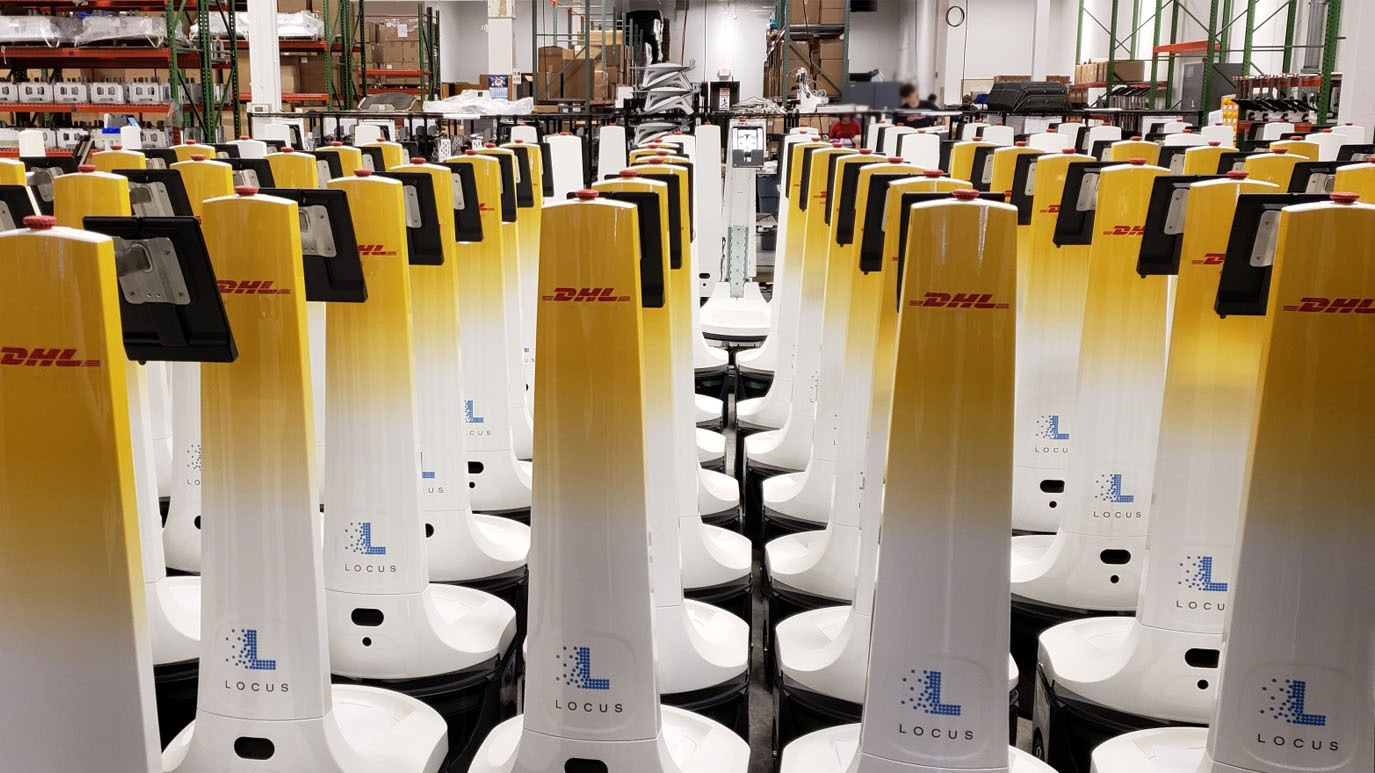 DHL Supply Chain has contracted Locus Robotics to deliver up to 2,000 'assisted picking robots', in what the company said was a "multimillion-dollar agreement" that will further its Accelerated Digitalisation Strategy.
Delivery of the robot pickers is due next year, and they will be deployed in e-commerce and consumer warehouses, working on orders and inventory replenishment, which will increase efficiency and accelerate delivery, according to DHL.
Markus Voss, global CIO & COO, said: "So far, more than 500 assisted picking robots are already in use in our warehouses in the US, Europe and the UK. By the end of 2021, another 500 are to be added in a total of more than 20 locations."
DHL plans to expand the number of locations in which the robots are deployed next year, aiding warehouse staff by offering images of goods to be picked, calculating optimal navigation routes and reducing training time.
DHL adds that the robots can be "swiftly integrated into the warehouse system landscape via DHL Supply Chain's Robotics Hub".
It said: "In addition, during peak operational periods, the robots provide an optimal solution for capacity expansion as we can swiftly bring in more robots with minimal onboarding effort to the existing fleet."