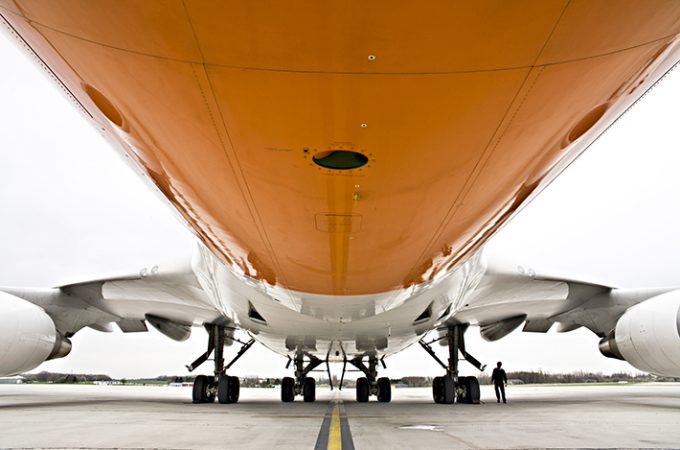 TNT's airlines have now become ASL Airlines Belgium and ASL Airlines Spain, after the express operator was forced to sell them as part of its takeover deal with FedEx. Under EU law, FedEx cannot own a majority share in EU airlines.
ASL Aviation now has an additional 35 aircraft in its fleet. The Irish company said there would be no disruption to services.
ASL said that airlines would maintain current contracts with partners, while employee terms and conditions would "be respected". The TNT Airways facility in Liege and Pam Air's Madrid facility would also be maintained. TNT's Liege Eurohub was not part of the sale.
ASL, along with acquiring the airlines, has entered a "multi-year" service agreement to operate flights for FedEx/TNT.
A staff of 580 people transferred from TNT to ASL, which now has nine airlines in total and 2,500 staff. It will continue to serve multiple customers in the freight industry, it said.
"This is a key strategic step in the continued growth of ASL Aviation Group and I am delighted to welcome the people of TNT Airways and Pan Air to ASL," said Hugh Flynn, CEO.
"ASL has been providing air services to both FedEx and TNT since the early 1990s and it's a tremendous privilege now for ASL Aviation Group as an air service provider to play a major role in what these two excellent companies, FedEx and TNT, have built up over many years," he continued.
"We operate in a highly competitive market and our continued growth is founded in our mission to be the preferred neutral service provider and to always exceed our customers' expectations. We will continue to use our strength and stability to offer the most competitive and the best possible service to all of our customers."
CEO Tex Gunning thanked the former employees for the "dedication to serving TNT and its customers."