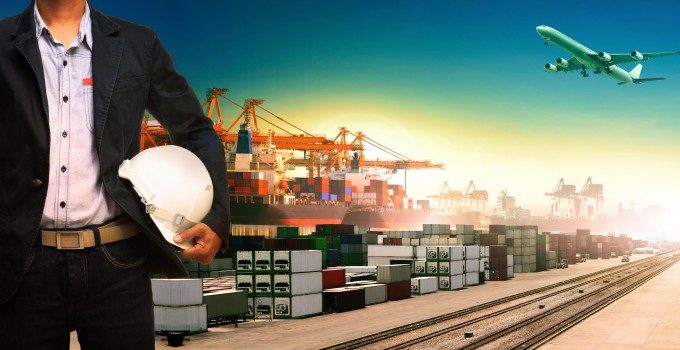 Singapore-headquartered Neptune Orient Lines' container arm, APL, is yet another carrier hobbled by the nemesis of low freight rates in the first quarter, plunging the group to a net loss of $98m after a full-year loss of $76m in 2013.
Interestingly however, it was not the normal weak link of Asia-Europe that was directly to blame for the Q1 6% year-on-year decline in APL's overall average rate per feu to $2,233. It was weaker freight rates on the carrier's transpacific and intra-Asia services.
This caused a 5% drop in liner revenue which negated a 1% growth in intra-Asia liftings. And the 11% decline in freight rates was blamed by the company on "intense market competition and excess tonnage cascading from the Asia-Europe trade".
The result from APL must be particularly disappointing for NOL, given the carrier's 95% headhaul utilisation factor and 2% growth in volume – compared with the same period of 2013, at 785,000 teu – and not least the judicious $80m of cost savings it achieved across the liner operation.
Indeed, through these cost savings and efficiency gains APL reduced its cost of sales per feu by 6%, [$120] compared with the first quarter of 2013.
NOL added that this emphasis on lowering slot costs would continue, helped in the coming months by the deployment of more newbuildings and the off-hiring of less-efficient chartered tonnage.
APL will take delivery of a two more 14,000teu ships and one of 9,000teu before the end of the year and, in turn, has 14 vessels that will either come to the end of their charter period or will be scrapped.
But like most of its peers, the carrier desperately needs general rate increases to stick and the cascading of ships to ease in order to get back on track to profitability.
NOL produced a net group profit of $76m in the first quarter of 2013, but this was entirely due to the $200m sale of its iconic Alexandra Road, Singapore, headquarters being included in the profit and loss account for that period.
Other carriers that have in the past two years sold assets to boost their balance sheets include the Chinese state-owned carriers, Cosco and China Shipping Container Lines, and French carrier CMA CGM.
However, "selling the family silver" is only a short-term fix for an ailing shipping line; and of course each asset can only be sold once.
Elsewhere, next Wednesday, May 21, sees the publication of the first-quarter interims for AP Møller-Maersk. In 2013, its container sector contributed $1.5bn of profit to the Danish transport and energy group.
Given the raft of sickly results posted to date by other ocean carriers, it will be interesting to see if Maersk Line and its container subsidiaries have again bucked the trend with another "spectacular" result.