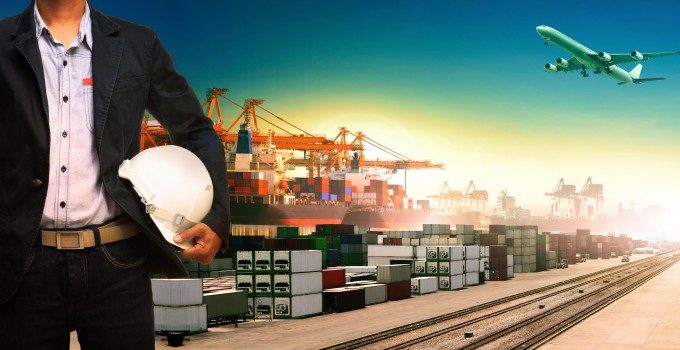 ANA Cargo, the Japanese carrier, has its eyes firmly on the prize of the Asian e-commerce market. Not only does it already own an express and courier company, but it is expanding its fleet.
This year and next, in June and January, it will receive two additional 767Fs taking its freighter fleet, all 767Fs, to 12. The carrier is also considering ordering two more.
"Express and e-commerce is the focus," said Toshiaki Toyama, executive vice-president, global marketing for the carrier.
Noting that the integrators are the main users of 767Fs, a model that ANA Cargo is emulating, he added: "It's the best aircraft with which to develop the Asian market, as it can do smaller markets too. Now we are studying the feasibility of getting a 13th and 14th freighter."
While ANA Cargo has intercontinental bellyhold operations, its freighters are focused on the express business. In 2009, it acquired OCS, an express and courier company, while ANA Cargo itself is also a handler and freight forwarder, offering Customs brokerage and other logistics services.
The focus on the express as well as business-to-consumer market has allowed the company to avoid any competitive fallout from its forwarder customers.
"We want to do business with the shipper and consignee directly," explained Mr Toyama. "Is there a conflict? No, as forwarders don't really touch the express and courier business – and we can do business directly with the shipper."
The cargo carrier, which leaves the operation of its aircraft to ANA, but markets the capacity, has a triple-hub strategy, connected by frequent road feeder services.
While any airline operating at Tokyo Haneda must also operate at Narita, the more cargo-friendly of the capital's airports, ANA Cargo also has a night-time "integrator" hub at Okinawa. Its freighters operate two trips a day, bringing goods from six destinations in Asia and a further five in China to Narita, pick up bellyhold traffic, some of which is trucked from Haneda, and arrive at midnight in Okinawa, from where they send shipments out again through Asia.
Okinawa benefits from a free-trade zone and preferential Customs and tax rules which help encourage manufacturers to assemble there as there is no import or consumption tax.
"We would like our customers to put distribution facilities there," said Mr Toyama. "The Japanese government and Customs have supported us very much, but we would also like e-commerce providers to have a stock point there.
"We are focusing on being an express service provider and integrator."
He noted that the carrier's domestic cargo business was stable but unable to grow, owing to the small home market. But with B2C in Asia expected to account for about 33% of the total global market this year – and rising to more than 37% by 2018 – it is an opportunity the carrier cannot ignore.
ANA also has substantial belly capacity, with 54 777s, and 44 767s, which are being replaced by 787s. It has passenger operations in Germany, the UK, Canada and France as well as nine destinations in the US.
It has applied for antitrust immunity for a joint-venture with United Cargo. The carrier aims to be among the top 10 cargo airlines, in terms of volumes carried, by March 2017, in a bid to get a stronger network and thus more customers.
But, Mr Toyama stressed, it is the intra-Asian market, which is forecast to see 5.% growth, that the carrier is focusing on.
Next week: The joint-venture with Lufthansa Cargo