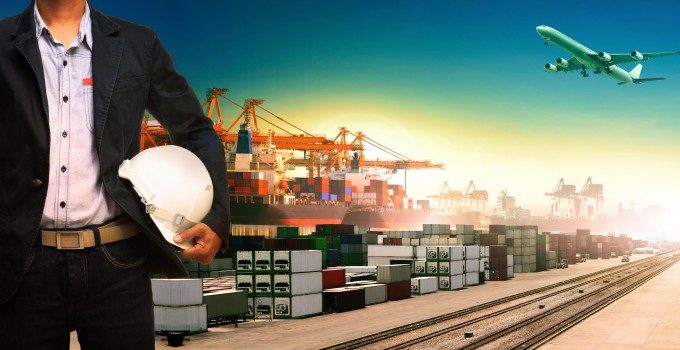 Airlines have an advantage over integrators in Asia's e-commerce business, but margins are likely to be low, delegates at Air Cargo Logistics Asia in Singapore heard this week.
As the express operators struggle to manage business-to-consumer deliveries, there is potential for other transport companies to pick up the shipments. But, warned Alan Wong, group vice-president at  Chinese express company SF Express, consumers are currently not willing to spend much on transport.
"The average online spend in China is only $40, and consumers are willing to spend just 5% of that on transport – $2. The market growth is fantastic, but the pricing pressure and profitability of this sector is driving us crazy," he added.
The business for airlines is expected to come from postal organisations, which are in a position to benefit from the B2C market in a way that the integrators cannot.
"The big four integrators have a problem. We think postal operators have a strategic advantage," said Chris Stevens, global head of e-commerce for Belgian post company bpost International.  "We need to build partnerships with carriers. It is really important for us, as without the air lift, we can't operate effectively."
Malcom Rees, CEO of InExpress Asia, which sells transport solutions to SME retailers, said: "The integrators' sales strategy does not include SMEs, and there's a good niche there.
"The big four integrators also struggle with delivery hours. Their networks revolve around B2B, but they are struggling to get B2C in place."
Delegates heard that some integrators had shifted lower-value products onto the airlines, and Mr Rees, who formerly worked at DHL, added: "The toughest thing for an express company to do is to slow down the process."
While bpost, which has set up a "quasi-express" model in the UK and China, where e-commerce is big business, said it had close relations with the carriers, it doesn't do block space agreements. But, said Mr Stevens, "It is important that airlines recognise that post offices can provide volumes  consistently throughout the year."
SF Express has 32 freighters in China and hopes to expand that to 150 by 2021, but Mr Wong said that air freight was just a small part of the potential growth in e-commerce.
"We can see that the air requirement for overnight delivery is a small niche. Most of the deliveries are on the ground network. They need a basket of different delivery options."
The company is also hoping to expand into international shipments, which would require carriers.
"Our freighters stay domestic, except for Taiwan, but we rely on commercial airlines for cross-border shipments," said Mr Wong. He added that Chinese e-commerce merchants had also started talking to carriers directly.
However, the landscape for international shipments remains difficult. China is primarily set up for exports. "China probably has the most complicated inbound clearance documents," explained Mr Wong. "But this will change. The authorities are anxious to put on trials to help both in and outbound e-commerce."
Outside China, liberalisation of the postal sector would also enhance the business, said Mr Stevens. "We have to be in this space. We see a fantastic opportunity in Asia, which is why we are investing heavily there. The value of mail is still important for airlines, but yields are decreasing. E-commerce takes us into a different area – into kilos rather than grammes."
He also noted that issues such as lithium batteries made collaboration critical. "It's in those areas that links with airlines are really important."