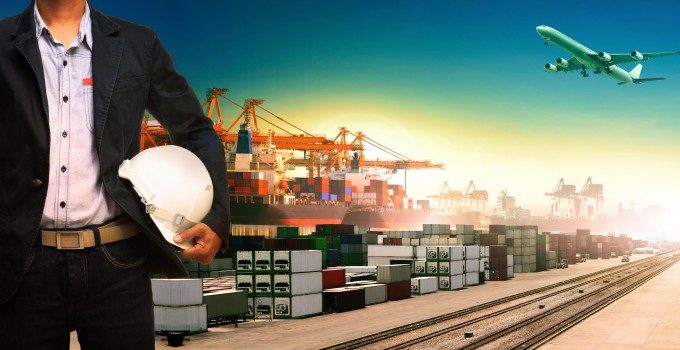 Air freight carriers and forwarders are upbeat about the market for 2015, according to recent surveys.
More than 70% of air cargo carrier chiefs told IATA that they expect to see an increase in demand over the next 12 months, and that profit expectations had risen as a result of falling costs and higher volumes.
In a survey of both airline CFOs and cargo bosses, some 78% expected an improvement in profitability in the next year, while 68% said they had seen an increase in the last three months.

Executives reported that there had been a growth in volumes in recent months, especially in Asia Pacific and North America, and that the future looked bright for the cargo industry.
Despite falling costs, yields, however, are to remain under pressure. While they fell at a lower rate in the fourth quarter compared with the rest of the year, cargo chiefs believe they will continue to be weak throughout this year. And airlines are not planning to expand staff numbers, they said.
Meanwhile the Stifel Logistics Confidence Index saw airfreight confidence rise 0.8 points, and noted that respondents were positive about the next six months. The index increased 0.7 points to 58.7.
Air freight forwarders reported good signs on all tradelanes except US to Europe, which registered a drop of 0.4 points, to 53.6, possibly owing to the weak European economy, noted Stifel. The six-month outlook for the lane declined 2.6 points.
However, the lane in the opposite direction showed the greatest month-on-month gain, rising 2.6 points to 54.7 and 3.7 points, to 63.9, over six months. Europe-Asia continued to contract but rose 0.2 points in the month and 2.8 points to 58.9 over six months.
Forwarders in sea freight were less content, with the index falling 0.4 points for the month and 1.4 points over six months.
Stifel also asked forwarders how the overall European economy would affect freight volumes over the next six months.
"Some 56.5% indicated volumes would be mixed, depending on the region. Meanwhile, 17.4% said deteriorating macro conditions would stifle volumes, but 13% noted improving macro conditions would boost volumes. Some 10% were unsure while 2.9% said volumes would not be affected."
Respondents to the Danske Bank European Freight Forwarding Index were less sanguine.
The index indicated a drop in volumes in December, compared with two months previous, while the overall index of current volumes came in at 42 compared with November's figure of 50. However, overall, respondents think volumes will rise. Unless it's air freight – where – unlike the other surveys, respondents implied a drop in volumes for January and February. Sea freight volumes, however, are expected to rise.