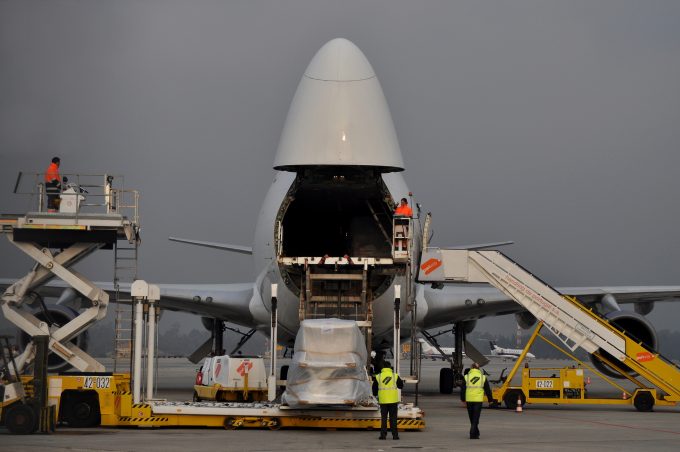 Air cargo is expecting a "strong peak" over the coming weeks, that would be a major relief to a market that has struggled with unsustainable rates.
After a summer marked by weak demand, forwarders and shippers have been spurred into action and are now booking before the Christmas rush.
"We see a big peak," said Robert van de Weg, head of commercial for Volga-Dnepr Group, on the sidelines of TIACA's ACF in Paris last week.
"It's not there yet, but the storm is coming. We are heading towards it. It could still steer off track, but it smells like a big peak to me."
Hong Kong's air cargo terminal, HACTL, also saw indications of a big peak.
"I am optimistic about the final quarter," said CEO Mark Whitehead. "The year started pretty slowly, but I think 2016 will be better than 2015. And I think part of this strong peak must be down to the Hanjn effect."
And with e-commerce traffic expected to drive volumes right up to the end of the year, carriers are hoping the fourth quarter will pull full-year results up.
Rates have languished at chronically low levels all year, with Drewry reporting last month that although they were starting to rise, September rates were still at their lowest point since 2012, when it began reporting.
Saudia Cargo's commercial chief, Rainer Mueller, told The Loadstar: "There has been volume growth, but the challenge in 2016 has been the rate environment.
"As a freighter carrier, you have to react. We have restructured and redesigned the network, and placed a number of operations on to a hub-and-spoke system.
"You see certain areas where rates are decreasing – but others where they are stabilising, or even increasing."
Mr Mueller believed some freighter-operating combination carriers were too heavily subsidising their maindeck.
"I would encourage every board member of every airline to ask the management team to provide a balance sheet that separates freighter operations from the belly. And that will lead to some interesting discussions.
"Many carriers simply are subsidising their freighter operations with bellies and, to a certain extent, that makes sense. But if you overdo it, you are undermining the basis of a sustainable freighter product that is required by customers."
The environment has been even tougher for those that cannot subsidise their product. Cargolux last month said it was conducing a strategic review to see if "the airline is sustainable in terms of the current environment".
"Can we survive as a main deck carrier within the rate environment we undergo now?" asked CEO Richard Forson in a media interview.
But Mr Van de Weg argues that the freighter model is sustainable.
"We believe the supply and demand condition will change. The current balance is detrimental to the results of any freighter airline, but it is driven by economic forces.
"Currently, year-to-date pricing is below cost. If that continues airlines will lose money. But there will be a correction and freighter airlines can be more successful than they are today by focusing on specific customers."
He added that there could be further industry consolidation.
"If eight out of 10 carriers are losing money, three or four will ultimately stop. Air France-KLM-Martinair is the first example of a large carrier that has gone through a soft landing [market exit]. But we are confident that the market conditions will improve."
He added that an improving August and September were typically good indicators of a peak. "And there is typically a correlation between a weak summer and a strong third and fourth quarter.
"This summer was so poor that no one was going to talk about chartering aircraft in June, thinking there was no need. But a lack of preparedness can trigger a good quarter."
He noted that AirBridgeCargo had re-instated eight or nine flights normally cancelled during China's Golden Week holiday.
"It bodes well," he said. "Demand may be stronger than expected."