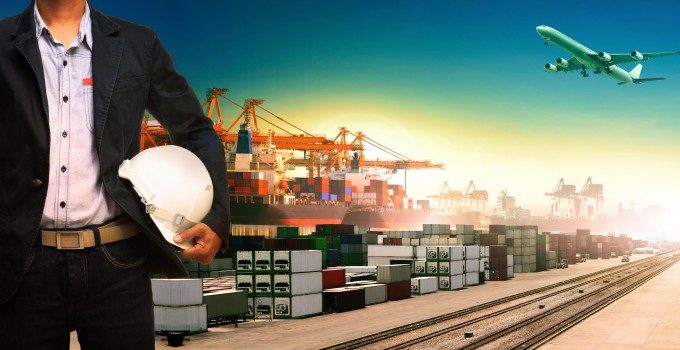 The e-AWB initiative could cost Indian exporters some $5m a year – or force them to face severe delays – as Mumbai Airport pushes through its air cargo community portal.
The controversial scheme, in which stakeholders must use Kale's GMAX community system to exchange information digitally, was set to be charged at $4.60 (excluding tax) per transaction from November 24. But one source indicated that this date had been postponed "to allow for more meetings with angry affected agents and brokers".
Kale, which won the concession to run the portal from MIAL, Mumbai's airport operator, argues that the portal is not only voluntary, but beneficial to users.
"I would like to clarify that GMAX is a value-added optional service offered by Mumbai Airport to the trade, which a lot of forwarders who want to avoid queues and manual work, and want progress, have already opted for," said Amar More, senior vice-president for Kale Logistics.
Forwarders, must foot the GMAX bill to participate, face delays if they choose the alternative: manual entry.
In a circular, Kale argued: "Those who may not want to be part of progress and pioneering initiatives are free to continue with manual operations, which actually increases transaction costs and opaqueness in [the] supply chain, which is a choice that they are free to make."
However, many forwarders claim that they have already invested in the IT capability needed to send eAWB data and eManifest to airlines and Customs. They say that under the new system, to get a carting order and gate pass token, the complete shipment data must be re-routed, at significant cost.
They also say that they can – and have been – providing the additional data elements needed, online or via a MIAL portal, while still using their current systems, at a lower cost of about $1 per transaction.
One source called GMAX a "blatant money grab, in withdrawing the existing carting order/gate pass system to create a quasi-mandatory and very pricey eAWB portal to benefit Kale and MIAL". He called on MIAL to explain where the money is going.
He explained: "Before GMAX, people could use any means to deliver AWB information to airlines, and use the free portal to generate their carting order and gate pass. Now the only way to get these is to redirect the AWB information to GMAX.
"Even with the old online issuance of carting and gate pass system, it could still take your driver 12 hours to get into the airport zone. Now that this system is withdrawn, you have to wait in person, in a physical queue, to get them, and then get your truck in a line. So while they say it is optional, in reality it is not.
"The worldwide rate for eAWB transmission is around $1-2 – and that's for the MAWB, including any HAWBs. GMAX is going to charge $5 for each master and houses in excess of one."
But Kale's Mr More said: "I know that there have been a lot of misconceptions on GMAX floating around, thanks to the people who haven't taken the care to understand the system, its objectives and its benefits."
Kale says its system has multiple benefits: reducing transaction cost through transparency; providing a single window of communication, which can potentially eliminate a lot of paper documents; helping save time on re-entering shipment data in multiple systems; helping to save time in running to different counters for stamps/signatures; providing adequate information for planning of operations and resources involved in EXIM activities; streamlining vehicle movements at the airport; reducing timelines of airport staff working by simplifying the processes; enhancing security by giving airport advance shipment information; and creating EDI infrastructure to comply with global security initiatives.
However, according to one source, there is one other way to avoid the charge: forwarders using airlines handled by Air India at Mumbai can access the old system free of charge.