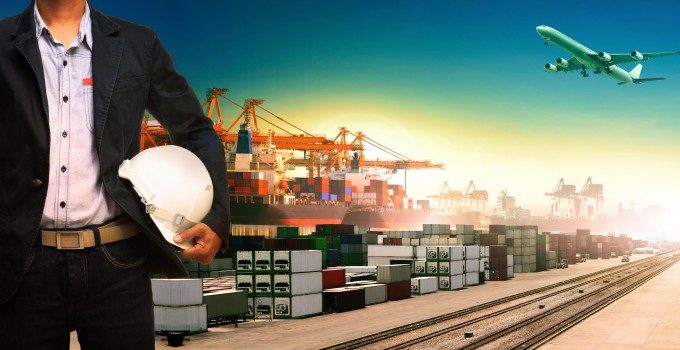 Saudi Arabia jumped to second place in this year's Agility Emerging Markets Index, ahead of established BRIC nations Brazil, Russia and India, as they struggled with continuing poor infrastructure, corruption and conflict.
The index, produced by Middle East-based 3PL Agility Global Integrated Logistics and supply chain consultancy Transport Intelligence from a range of data combined with a survey of nearly 1,000 logistics executives, measured 45 of the leading emerging markets on three main metrics – market size and growth; market compatibility and market connectedness.
"Saudi Arabia moved up to second position, reflecting the size of its economy and the large investments in its infrastructure, as well as its efforts to diversify its economy away from oil revenues," Essa Al-Saleh, president and chief executive of Agility said.
Last year's index had highlighted what it called the "fragile five – South Africa, Brazil, India, Indonesia and Turkey – which it felt were vulnerable to further geopolitical shocks as the global economy continued to struggle against the headwinds created by challenges such as the Eurozone's sovereign debt crisis.
However, Transport Intelligence chief executive John Manners-Bell said that the China, Brazil and India remained the top three investment locations for logistics executives, although he added that Turkey had fallen out of the top 10 investment targets for the first time.
"Turkey was replaced by Thailand in the top 10 investment locations, but that may be related to some of the security issues in the region, and also due to Thailand increased its ranking which may be a sign of more stability in the country," he said.
Brazil slipped from second to third as a result of the continuing poor infrastructure and the fact that it remains mired in bureaucracy, but did not fall further due to its large middle class and the investments it made in the run-up to last year's World Cup and the 2016 Olympic Games; while India slipped from fourth to fifth because of the endemic corruption which persists.
It almost goes without saying that China remained in the top spot, a position it has held since the Index began in 2010, although last year was one of its weakest.
"China has shown some slowdown in growth but it continues to be a major force and we have certainly seen a solid performance in our business there throughout the year," Mr Al-Saleh said.
Rising land and labour costs in China have led some multinationals to switch production to alternative locations, with the Philippines, Vietnam, Indonesia, Bangladesh and Mexico the leading beneficiaries. Indonesia rose to number four in the global rankings this year, overtaking India, while the fastest growing air freight trade lane was between the US and Vietnam, where volumes grew by 43%, while Cambodia to the EU was up 42%.
What the long-term future for some of these locations as a sourcing location remains uncertain however, as Mr Manners-Bell added that one of the chief findings of the report was that near-sourcing manufacturing to Mexico and countries on the periphery of Europe has now become an established trend, according to 47% of respondents.
"This is not just something in the media or talked about by consultants, but it is starting to occur and it is having an impact on strategies.
"It is possibly due to the rising costs in China but also due to the fact that many corporations are costing-in the impact of risk on their supply chains – they feel that manufacturing closer to the end markets holds less risk than manufacturing on the other side of the world where they have less control," he said.
However, Mr Al-Saleh added, "Near-sourcing is really more of an opportunity than a threat to a lot of emerging markets. It is driven by some of our customers in the industrial segment producing high-end equipment where they want to be closer to their customers, and they believe they are able to gain market share by doing that.
"The more commoditised goods will still be sourced in lower-cost locations," he said.
And Mr Manners-Bell pointed out that whatever the cost implications, some companies were forced to manufacture in particular locations because of other reasons.
"Overall global manufacturing has become a lot more sophisticated, but at the same time many companies have a need for a particular skill set. Apple will never build its products in the US because of the sheer number of trained employees needed, so that activity won't be relocated from Asia – but it might be relocated somewhere else in Asia."