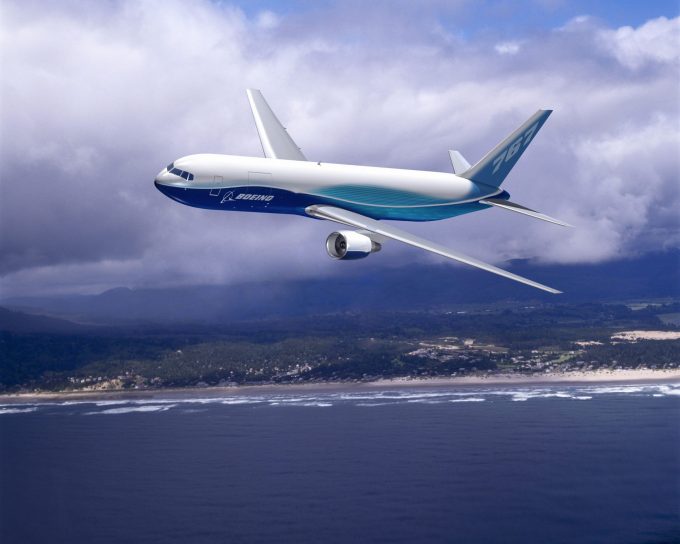 As it prepares for the arrival of its first 767-300 freighter this summer, Air Canada (AC) has revealed the markets its emerging all-cargo fleet will target.
The initial focus is on Latin America, followed by Europe as the fleet grows.
AC is converting seven 767-300ERs into an all-cargo configuration, with all expected to be in service by the end of 2022.
The first plane is due to arrive in August or early September and will enter regular service in October, but AC intends to have two in action for the peak season.
Anchoring the freighter operation at its Toronto hub, AC will kick off its all-cargo flights to Miami, Quito, Lima, Mexico City and Guadalajara, which is a new destination in its network.
While some of these points will be served in tandem, it will be essentially a hub-and-spoke operation, said AC Cargo vice-president Jason Berry.
The second phase of the freighter network roll-out will target the transatlantic market, with freighters serving Halifax and St John's in eastern Canada and Frankfurt and Madrid in Europe.
"It's really about extending our global connectivity," added Mr Berry.
Through the pandemic AC Cargo has emphasised the network aspect of its cargo flights with passenger planes – some with seats removed to utilise the main deck for cargo – and a regular schedule, as opposed to a focus on ad hoc flying to concentrate on the juiciest markets du jour. This stance will continue with the freighter operation.
"These freighters will provide long-term stability and growth for our cargo customers, in particular for the freight forwarding community which require reliable airfreight capacity year round," said Mr Berry.
He said the airline had received a lot of enquiries from clients about its planned freighter routes.
"With capacity at a crunch, the community is eagerly anticipating our new capacity," he said.
The introduction of freighter lift to Latin America should be welcome in the market. Canadian forwarders and shippers have often lamented the lack of direct capacity to Latin America, which frequently forces them to truck their outbound shipments to US gateways, especially if they require main deck space. It is not uncommon for cargo to bounce across the Atlantic and back in the holds of European carriers for triangular routings between Canada and South America.
As the AC freighters are deployed, some of the passenger widebodies that have been used for cargo flights will revert to passenger services as they resume. According to Mr Berry, this should not disrupt cargo service and, in many cases, the aircraft will stay on the same routes, he said.
Since March 2020, the airline has made more than 9,000 cargo flights with passenger widebodies, including seven 777s and five A330s with seats removed. Mr Berry expects these to remain in cargo service through the fourth quarter.
"We expect to continue a pretty robust 'p-freighter' operation," he said, adding that although these planes supplement transatlantic lift, they also play a significant role on AC's Latin America routes.
Preparations for the airline's new venture are ramping up. While this is not exactly uncharted territory, it does require some changes, explained Mr Berry. AC Cargo has used third-party freighter lift to supplement its belly capacity, most recently through a partnership with Canadian all-cargo carrier Cargojet, but it will be doing the handling itself. Staff training is already under way, including instructions to sales staff for selling main deck capacity.
"These are not new channels for us, but it's a new product," said Mr Berry.
AC Cargo is also expanding its sales channels. It was the first North American airline to sign up an online selling platform, cargo.one. Trials have been completed and the airline will start offering capacity through the new channel this week, beginning with select westbound transatlantic routes before ramping it up over the summer.
Management is looking to add more third-party platforms down the road to market its capacity and expand its reach, said Mr Berry.
He is excited about the new venture, calling it "a milestone for Air Canada Cargo that also opens up a world of opportunities". It is the first time a North American passenger airline has launched freighter operations since United Airlines brought down the curtain on its DC-10-30F venture across the Pacific in 2001 after three years.