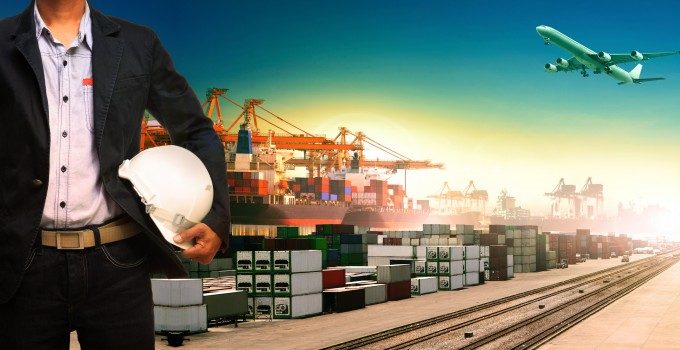 Seaspan's CEO Gerry Wang was in bullish mood yesterday, as the latest data by Alphaliner showed that the company had overtaken Claus Peter Offen to become top of the non-operating owner league.
With a current managed fleet of 75 container ships ranging from 2,500teu to 13,100teu, and the largest newbuild programme in the industry, of 14 ships of between 10,000teu and 14,000teu, Alphaliner said it expected Seaspan to remain at the top of the NOO league "for the next few years".
Since its IPO in 2005, when it operated only 10 vessels, Seaspan's ability to access funds to acquire newbuilds and secure long-term fixed rate charters from ocean carriers has insulated it from the market rate volatility of the past few years, giving it the blueprint for its outstanding growth.
In its second quarter interim results announcement, Mr Wang said he expected the fleet to reach between 100 and 120 vessels, claiming that cost-conscious ocean carriers were desperately in need of the fuel-efficient vessels that the company designed and specialised in.
In fact the appetite of carriers for the 10,000teu SAVER ships seems undiminished by the trend for 14,000teu plus ultra-large container ships; two such ships began eight and 10 year charters in July with MOL and Hanjin Shipping respectively.
However, Mr Wang expects that the company's new orders will be for larger eco ships, a claim supported by Taiwanese carrier Yang Ming's order for six 14,000teu ships from Seaspan during 2015, on 10-year fixed-rate charters with two-year options.
Despite the orders, Seaspan currently has one 4,250teu ship idled after its charter term with UASC expired, and several panamax ships on hire to Hapag-Lloyd with relatively short terms left on their charters, which, given the German carrier's impending takeover of CSAV's container business, may not be required in the shake-up.
In addition two 10,000teu ships due to be delivered from a Chinese yard next year have yet to be fixed, which is contrary to Seaspan's normal policy of having fixtures in place before the build commences. However, Mr Wang said "deals were close" and expected to be able to make announcements in a few weeks on long-term charterers.
Mr Wang said that relationships with ocean carriers "must focus on creditworthiness" and said Seaspan was proud of its 100% charter hire collection record.
He added that the business strategy remained "the right deals with the right customers with the right ships".
For the six months ending June 30, 2014, Seaspan's revenue increased by 2.7%, year-on-year, to $342m, and after taking out ship operating costs of $82m and dividends, net earnings for the period were $61m versus $54m for the first half of last year.
Meanwhile, Hanjin Shipping, which has this year taken three 10,000teu ships on a 10-year fixed-rate charter from Seaspan, has reported another quarter of losses.
The troubled South Korean carrier posted a $195m loss in the second quarter of the year.
Hanjin transported 5.4% less volumes, at 1,142,763 teu in the second quarter compared to the same period of 2013 as it culled services. It said it is basing its improved profitability hopes on the demand supply imbalance working in the favour of carriers in the second half of this year and into 2015.