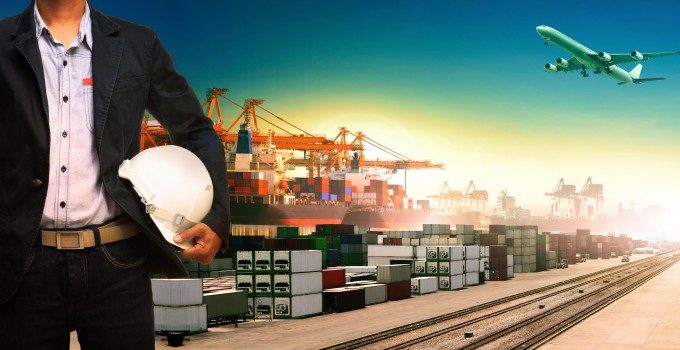 Forwarders still waiting for 1,000 containers at London Gateway from the Zim Rotterdam to be cleared, have been offered a road shunt service to Tilbury by the Israeli carrier, but it will charge them £175 per box.
The 10,000teu vessel departed the port last week after discharging 3,090 containers that should have gone to Felixstowe but were taken to Gateway after a fire on the ship. A combination of problems, reported last week in The Loadstar, at the new port which doesn't open until next month, resulted in long delays in getting the boxes cleared. One local forwarder told The Loadstar that his regular haulier had begun to refuse to accept jobs from the terminal.
"He just doesn't want to go there, as it has involved him waiting for six-to-seven hours. One job took him 10 hours to complete a trip that has a normal transit time of two hours," he said, adding that other hauliers had substantially increased quoted rates out of the port as a result of its problems.
"Haulage jobs that should cost me £700 are being quoted at £1,400," he said.
In a customer advisory seen by The Loadstar, Zim said that it was "aware that traction ex-London Gateway is becoming tight, with some hauliers offering vehicles at a much higher price than usual".
In response to the gate congestion, London Gateway executives worked with a local haulier to offer forwarders and consignees an alternative clearance channel through Tilbury Rail Port, around 10 miles away.
This service was then made available to Zim, which informed customers: "We are looking at employing a shunt operation to move available units from Gateway to Tilbury rail port. Tilbury rail port offers a 24 hour service and we understand that the level of traction available here is greater."
However, it added: "We have no option but to levy a fee of £175 for this. This fee covers the shunt ex-Gateway to Tilbury Rail Port; lifts in and out of Tilbury Rail Port; plus one week's storage."
Local sources claimed that such a service should only cost around £60, given the comparatively short distance, and The Loadstar understands that so far just 12 customers have taken up the offer, for what they described as "time-sensitive" cargo.
Executives from DB Schenker were also present at London Gateway today for the naming ceremony of a new locomotive, which will be operating a daily service between the port and the rail company's Trafford Park terminal.
The service launched last week and has seen high utilisation, carrying Zim boxes as well as those of its slot charter partners China Shipping and Yang Ming. DB Schenker will add a second service to Daventry when Gateway officially opens. In addition, the UK's largest intermodal operator, Freightliner, is due to launch its first service into the port tomorrow.
Today was an additionally busy day at London Gateway, for, as well as the flurry of activity around the boxes, the terminal took delivery of four new ship-to-shore gantry cranes (pictured below), this had also been delayed, due to bad weather in the Bay of Biscay.